Welcome to our comprehensive guide on creating a new marketing campaign in HubSpot. Marketing campaigns are the heartbeat of your outreach efforts, helping you engage your audience and drive results. In this step-by-step guide, we'll walk you through the process of planning, executing, and measuring a successful marketing campaign using HubSpot's robust features. Whether you're a seasoned marketer or just getting started, you'll learn how to strategize, set goals, craft compelling content, and leverage HubSpot's tools to make your campaign a resounding success.
1
Log in to your Hubspot account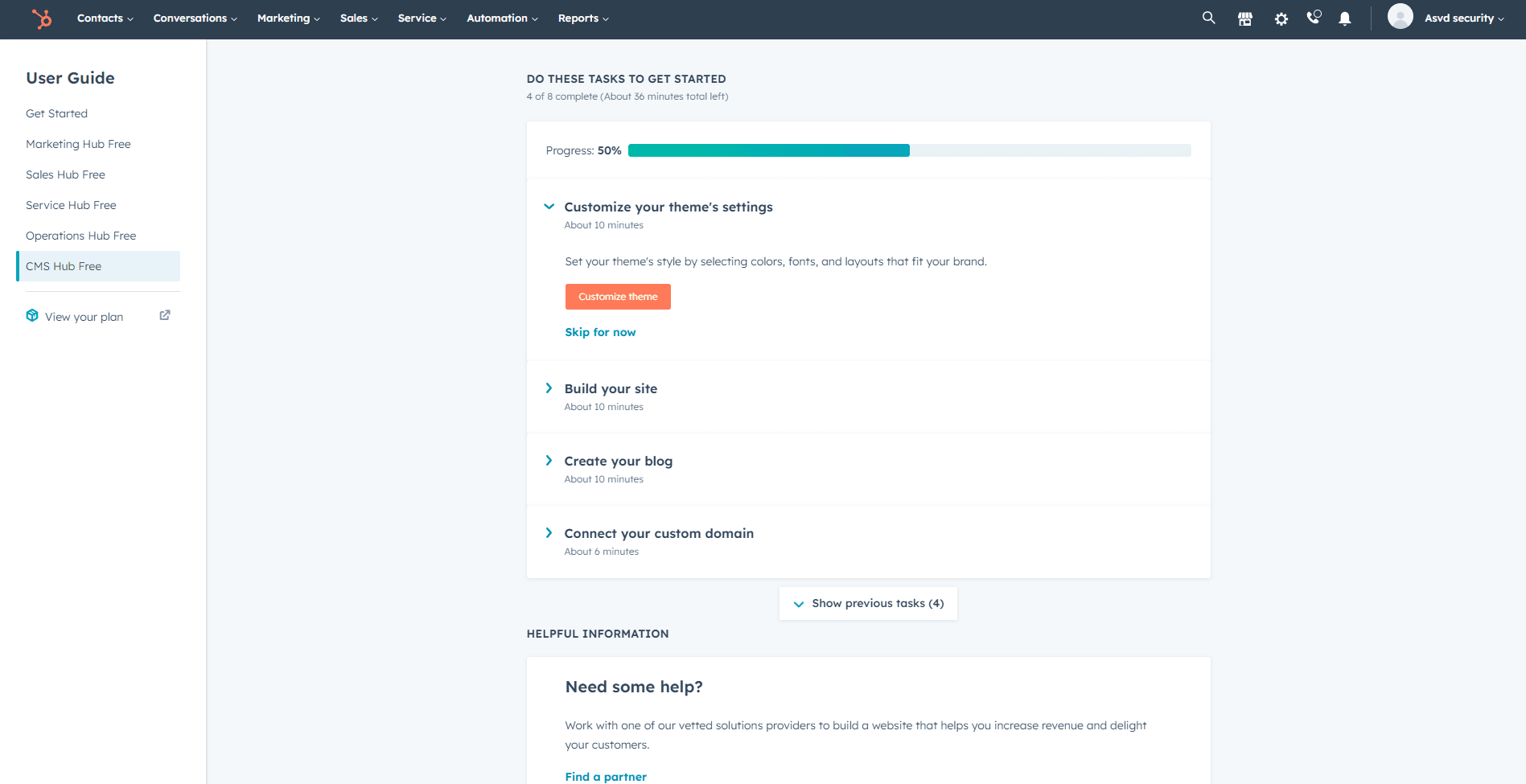 Log in to your Hubspot account and navigate to the main dashboard.
2
Access the Campaigns tool
Click on the "Marketing" tab located in the main navigation bar, then click on "Campaigns" from the drop-down menu.
3
Create a new campaign
Click on the "Create campaign" button located in the top-right corner of the Campaigns tool. A new campaign creation window will appear.
4
Enter campaign details
Fill in the necessary campaign details, such as the campaign name, start and end dates, and campaign goal (e.g., lead generation, brand awareness, or customer acquisition). Make sure to provide a clear and concise campaign name to help you easily identify it later.
5
Add marketing assets to the campaign
In the "Assets" tab, click on the "Add asset" button to associate existing marketing assets with your campaign. Assets can include emails, landing pages, blog posts, social media messages, CTAs, and more. You can also create new assets directly from the campaign creation window by clicking on the "Create new" button next to each asset type.
6
Configure campaign settings
In the "Settings" tab, you can choose to enable or disable specific features for your campaign, such as setting up a campaign budget or enabling smart content. Configure the settings based on your campaign requirements and preferences.
7
Monitor your campaign performance
As your campaign runs, regularly check the Campaigns tool to monitor your campaign's performance. Use the performance data to analyze the effectiveness of your marketing efforts and optimize your campaign as needed.
Congratulations, you've completed the journey of creating a new marketing campaign in HubSpot. From brainstorming ideas to crafting compelling content, setting up workflows, and tracking performance, you've gained the skills to orchestrate successful campaigns that resonate with your audience and deliver tangible results. Remember that effective campaigns require continuous evaluation and optimization. As you move forward, keep experimenting, analyzing data, and refining your approach. HubSpot offers a treasure trove of tools to help you navigate the dynamic landscape of marketing, and with your newfound knowledge, you're well-equipped to make a lasting impact in your industry.