Welcome to our comprehensive guide on integrating HubSpot with external CRM systems. Seamless data flow between platforms is essential for a unified customer experience. In this guide, we'll walk you through the process of integrating HubSpot with your preferred CRM, ensuring smooth data synchronization.
1
Navigation
Log in to your HubSpot account and navigate to the dashboard.
Click on the settings gear icon in the top right corner of your dashboard.
Under the "Integrations" section in the settings, click on "Connected Apps." Here, you'll see the apps already installed in your account.
2
Visit the app marketplace
To add new apps, click on the "Visit App Marketplace" button.
In the app marketplace, look for the "Data Sync by HubSpot" section on the left-hand side. Browse through the available apps and set up the ones you want to use.
3
Check sync health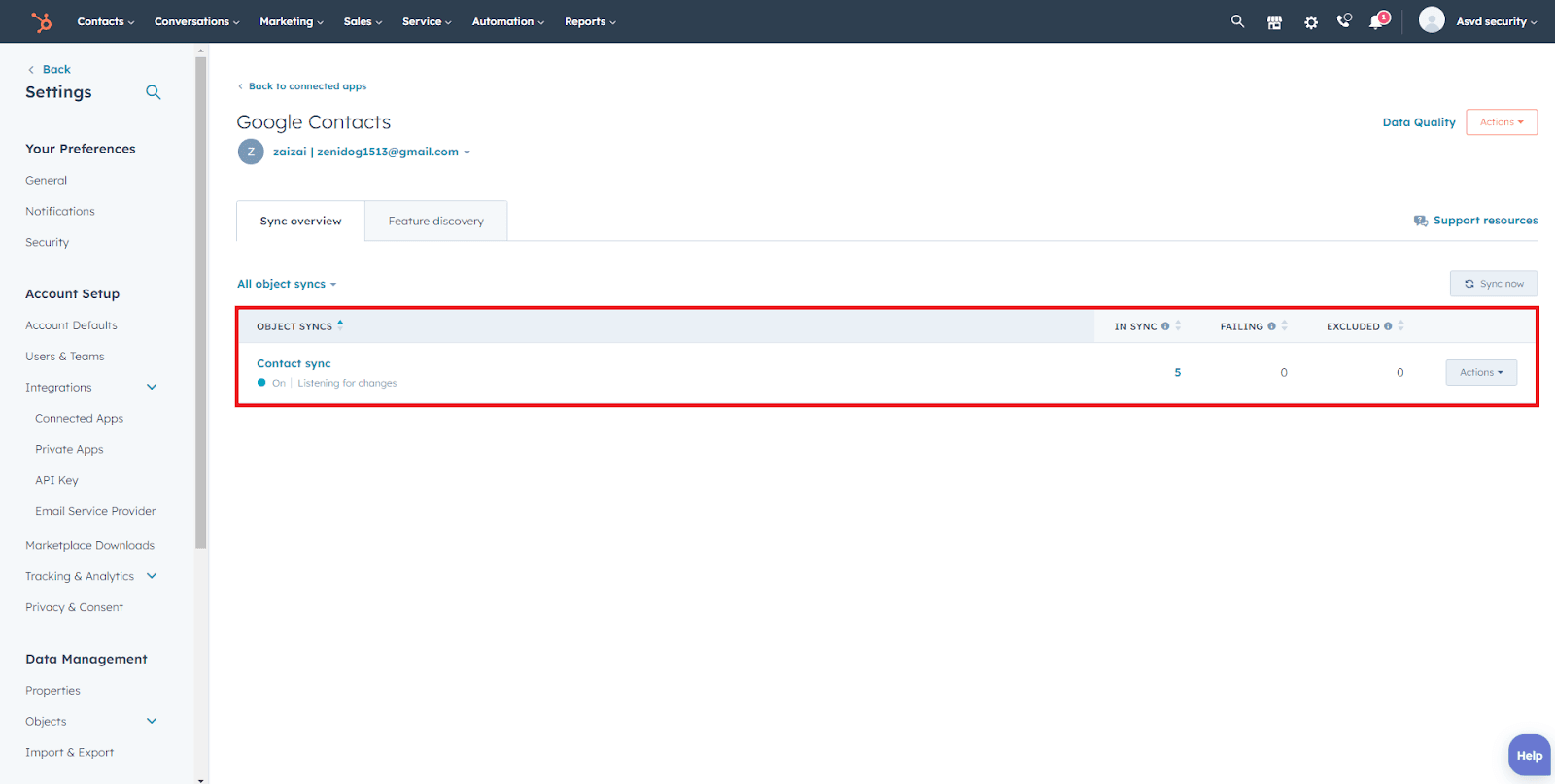 1
Check sync health
Return to your connected apps and click on the app you want to configure data sync for (e.g., Square). You'll see an overview of the sync's health, including the number of records in sync, failing to sync, and excluded from sync.
4
Investigate sync failures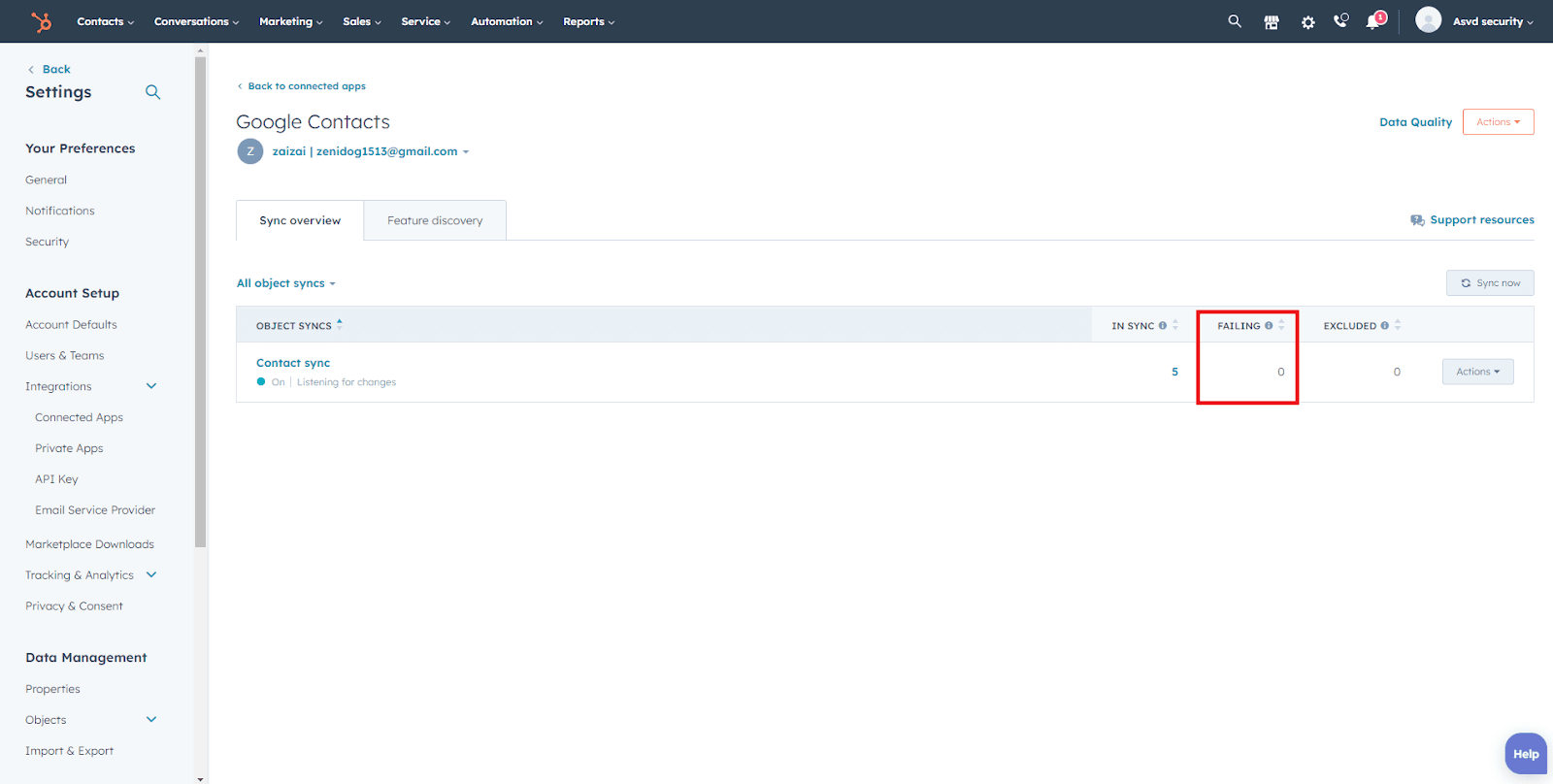 If there are records failing to sync, click on the number to see which records are failing and why. Hover over the information icon for more details.
5
Configure sync settings
Go to the "Sync Settings" tab to configure the data sync. Depending on the integration, data sync may work with contacts, companies, and deals. In this example, Square is a contacts-only integration.
Congratulations! You've successfully learned how to integrate HubSpot with external CRM systems. By connecting your platforms, you can centralize customer data, optimize sales processes, and deliver personalized experiences. Keep exploring new integrations and adapting to your business needs for continued success. Happy integrating!