Welcome to our comprehensive guide on integrating HubSpot Service Hub with your social media channels. In today's digital world, social media is a powerful platform for customer engagement and support. By seamlessly connecting your Service Hub with social media, you can efficiently manage customer inquiries, feedback, and support requests, all from a centralized hub. In this guide, we'll walk you through the process of setting up social media integration, enabling you to respond to customers faster, track interactions, and provide stellar service across multiple channels. Get ready to take your customer support to new heights with this invaluable integration.
1
Log in to your HubSpot Account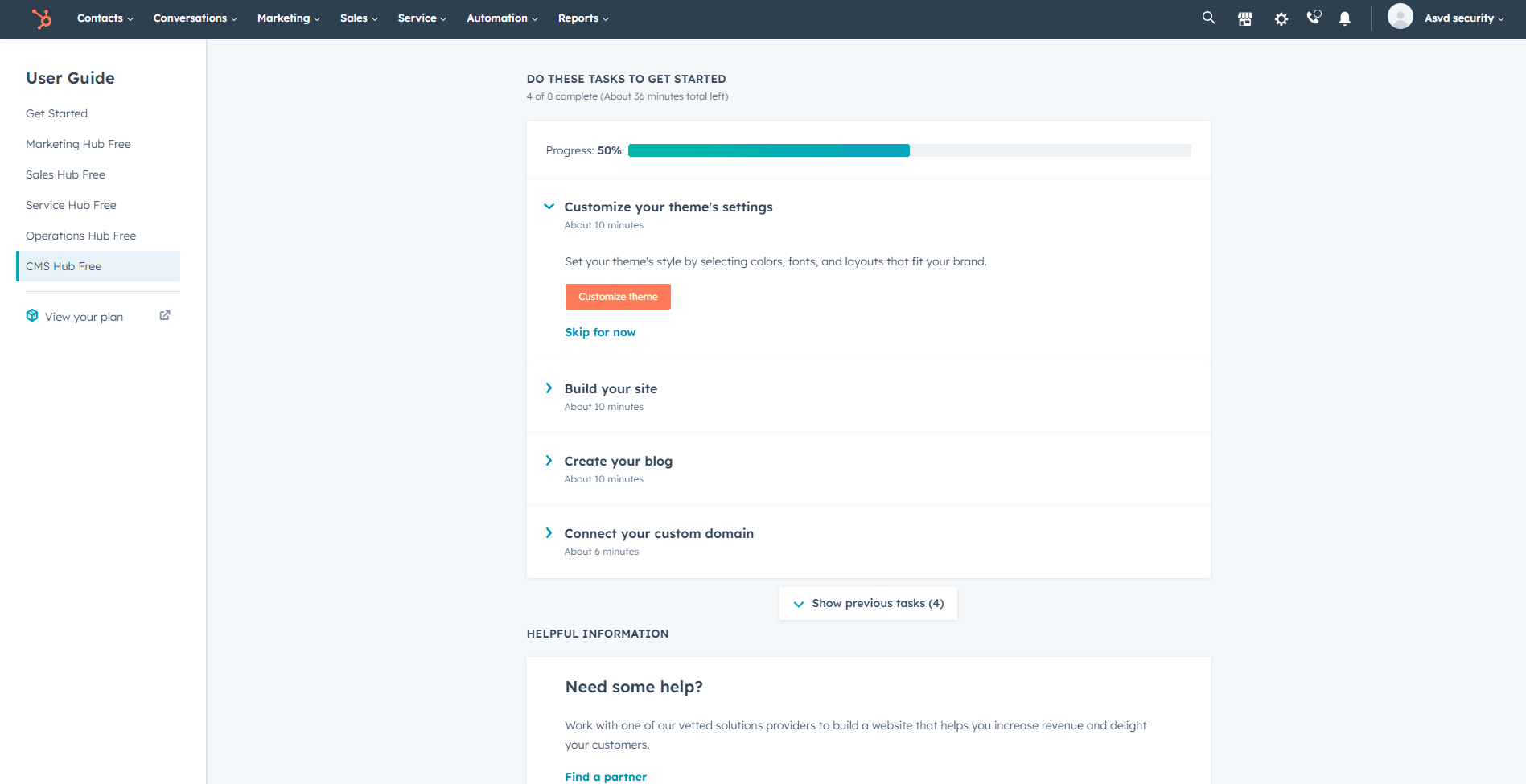 First, log in to your HubSpot account using your email address and password. If you don't have an account, sign up for a free trial or register for a paid plan.
2
Access Your Account Settings
1
Click on "Marketing", then "Social"
Once you're logged in, click on "Marketing", then "Social
2
Click on "Settings"
Click on "Settings" in the Top right Corner
3
Connect a Social Media Channel
In the Connected Apps settings, click on the "Connect an app" button located in the top right corner. This will open a new window where you can choose the type of social media channel you want to connect (e.g., Facebook, Twitter, or Instagram).
4
Choose a Social Media Channel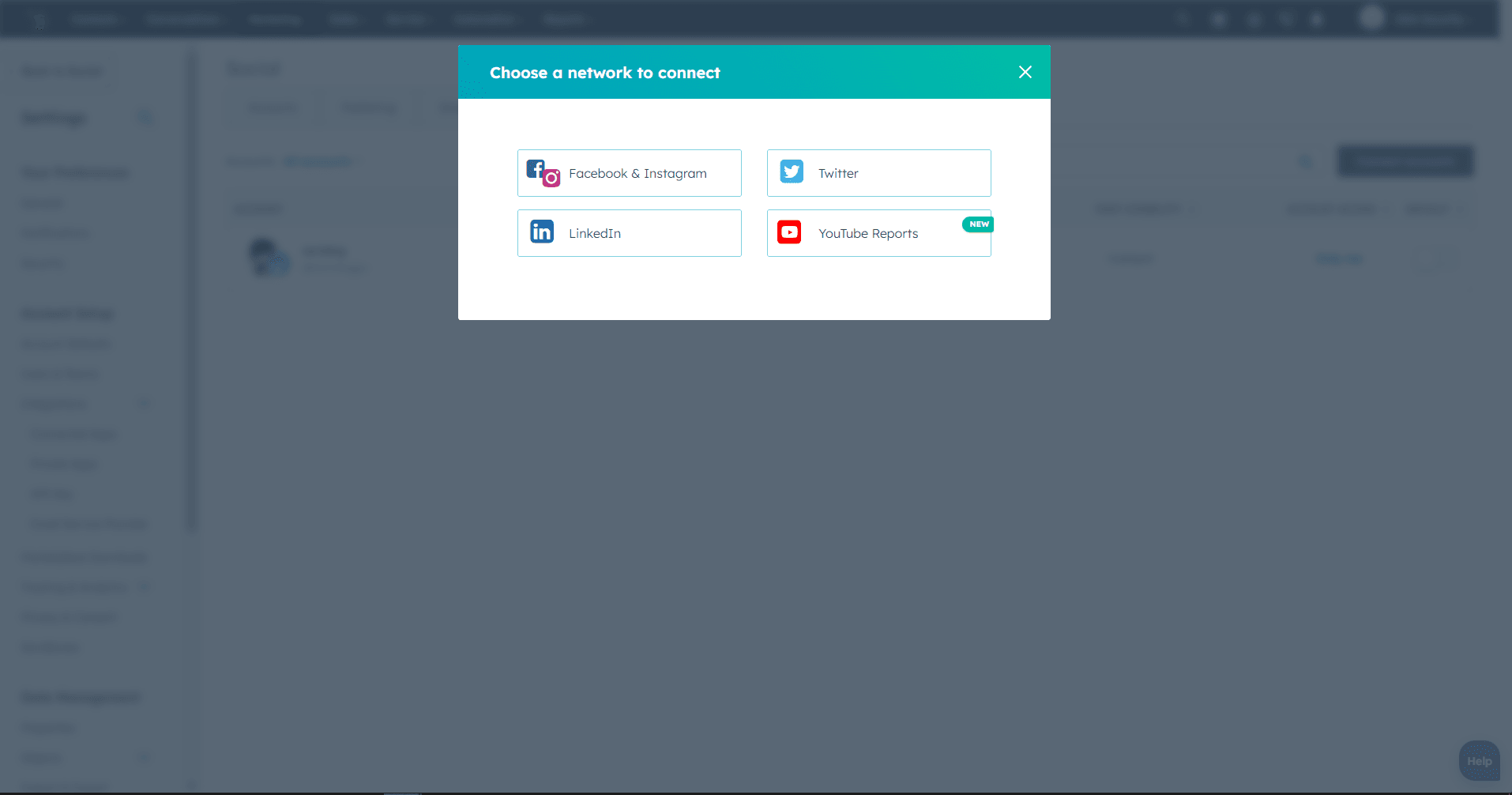 Select your desired social media channel from the available options by clicking on the corresponding icon.
This will prompt you to log in to your social media account and grant HubSpot access.
5
Grant HubSpot Access to Your Social Media Account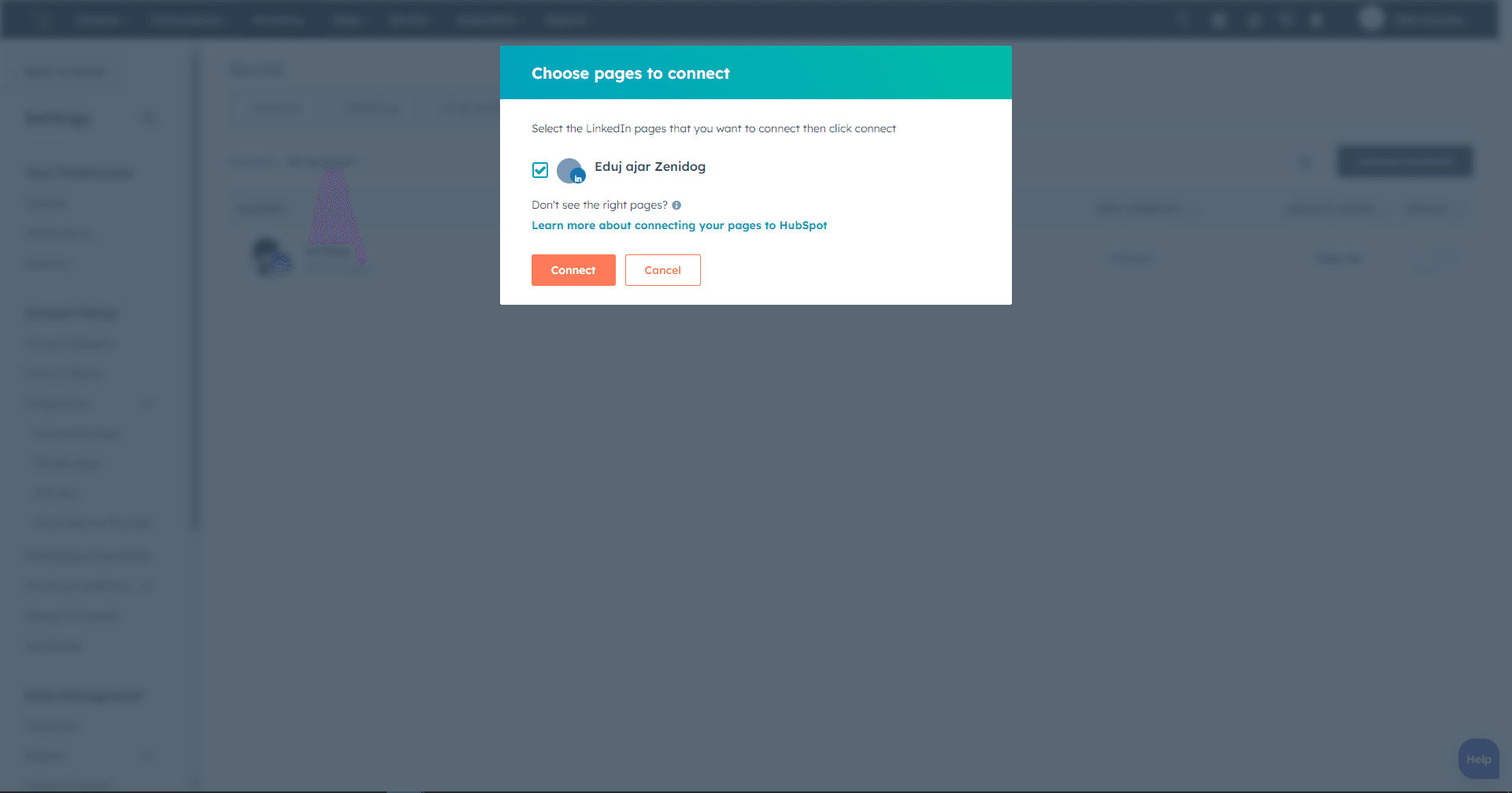 1
Log in
Log in to your social media account using your username and password.
2
Authorize Connection with Hubspot
Once logged in, you'll be prompted to grant HubSpot access to your social media account. Click on "Allow" or "Accept" to authorize the connection.
Congratulations! You've successfully integrated HubSpot Service Hub with your social media channels, unlocking a whole new level of customer support and engagement. By bringing all customer interactions into a single platform, you've improved efficiency and response times. Responding promptly to inquiries on social media not only boosts customer satisfaction but also showcases your brand's commitment to excellent service. As you continue to use this integration, make sure to monitor performance, analyze data, and fine-tune your approach to social customer support. Stay responsive, authentic, and empathetic in your interactions to build lasting relationships with your audience. Remember, the key to success lies in leveraging the power of social media to deliver exceptional customer experiences and nurture brand loyalty.