Pipedrive's Activity Reports enable precise monitoring of sales actions. Vital for optimizing strategies, enhancing efficiency, and achieving targets.
1
Understanding Pipedrive reporting options
1
Activities Added
This report shows the number of activities added over time.
It may not be as useful as other reports, but it can be helpful to track activity creation.
2
Activities Completed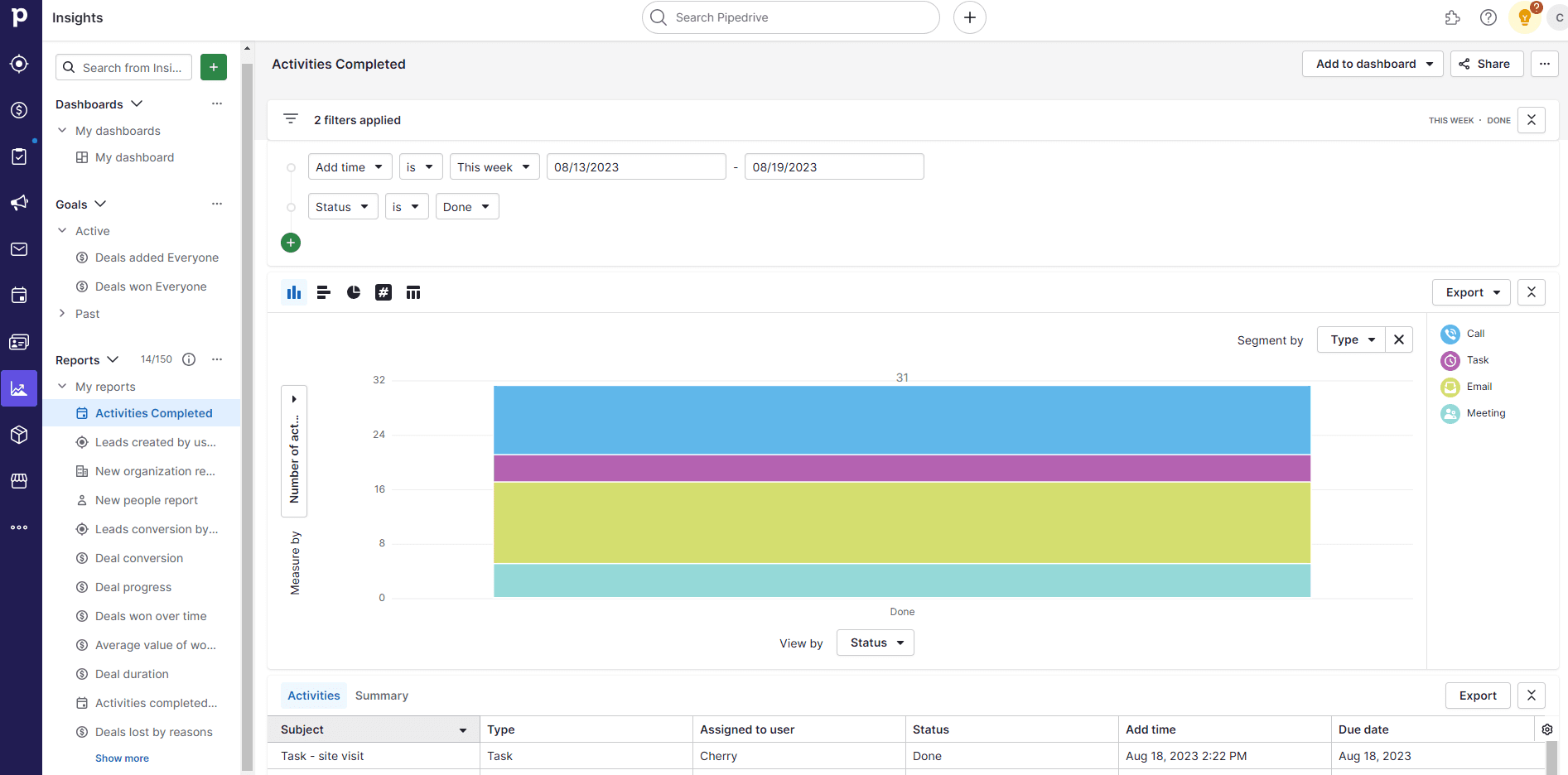 This report provides insights on what's happening inside Pipedrive.
To get the most out of this report, make sure you and your sales team are logging activities like phone calls, voicemails, emails, and meetings.
2
Customizing activity types
1
Go to your company settings to customize your activity types.
2
Create custom activity types like "Competitor Analysis," "Quote," or "Proposal."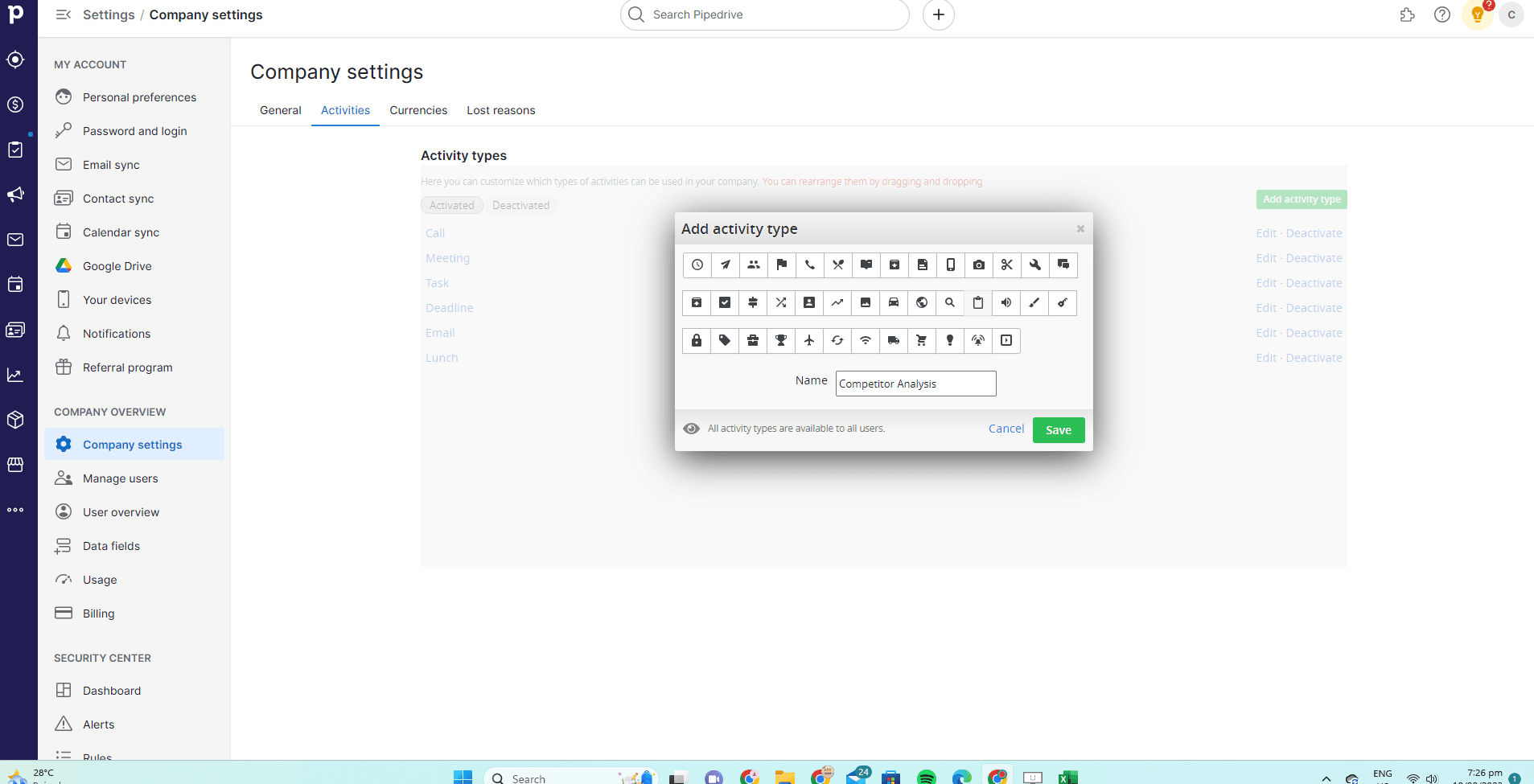 3
Track different types of calls, such as "Introductory Call" vs. "Follow-up Call."
3
Tracking user activities
1
Filter the Activities Completed report by users over time.
2
See which sales team members are completing more or less of certain types of activities.
3
Hold team members accountable and ensure they follow good sales processes.
4
Emails Sent and Received
These reports may not be as useful as others but can provide insights on email volume.
5
Deals Started
1
Track the number of deals started by user or status.
2
Use this report to ensure a healthy amount of inbound leads and evaluate marketing effectiveness.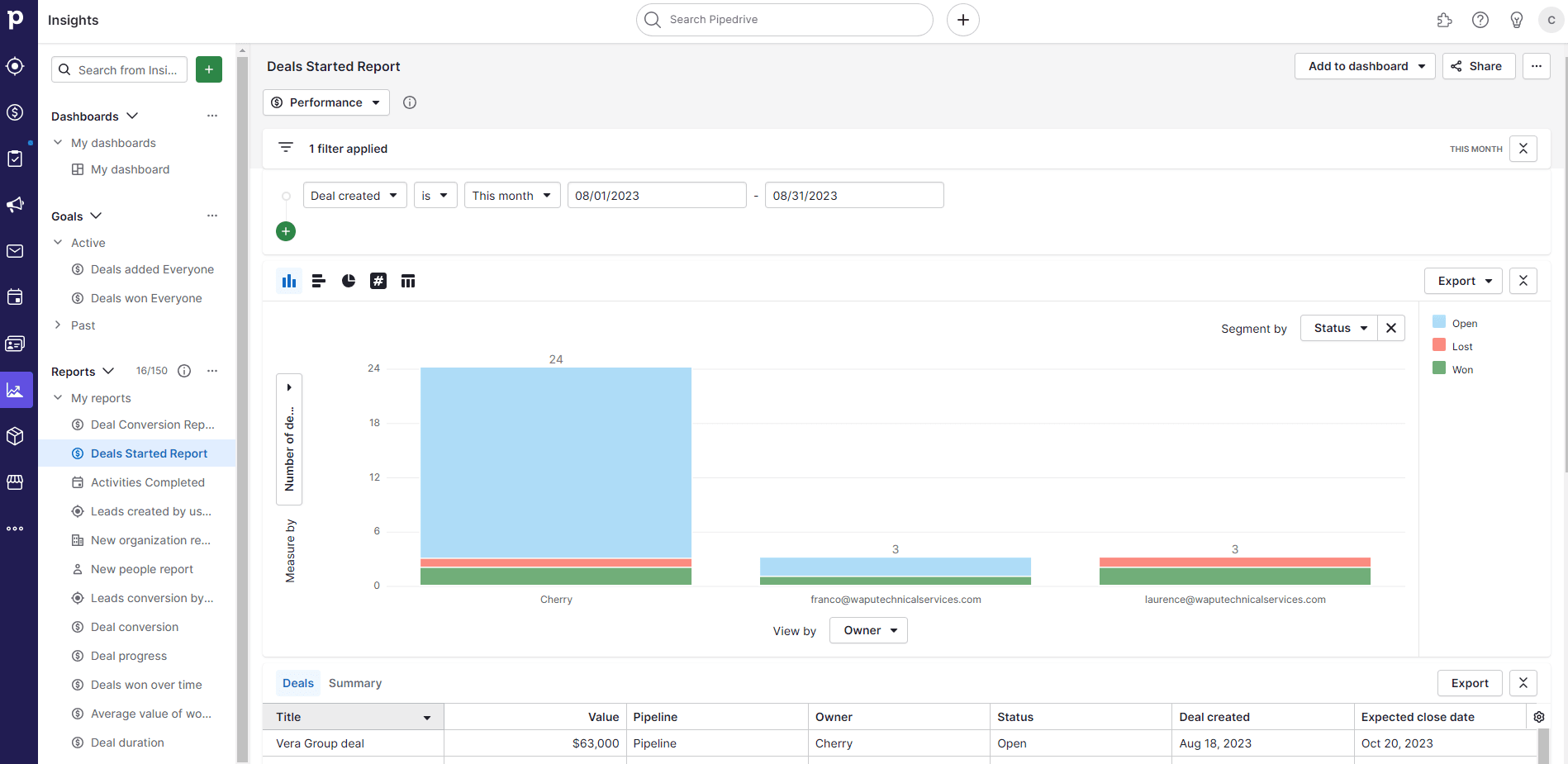 6
Deal Progress and Conversion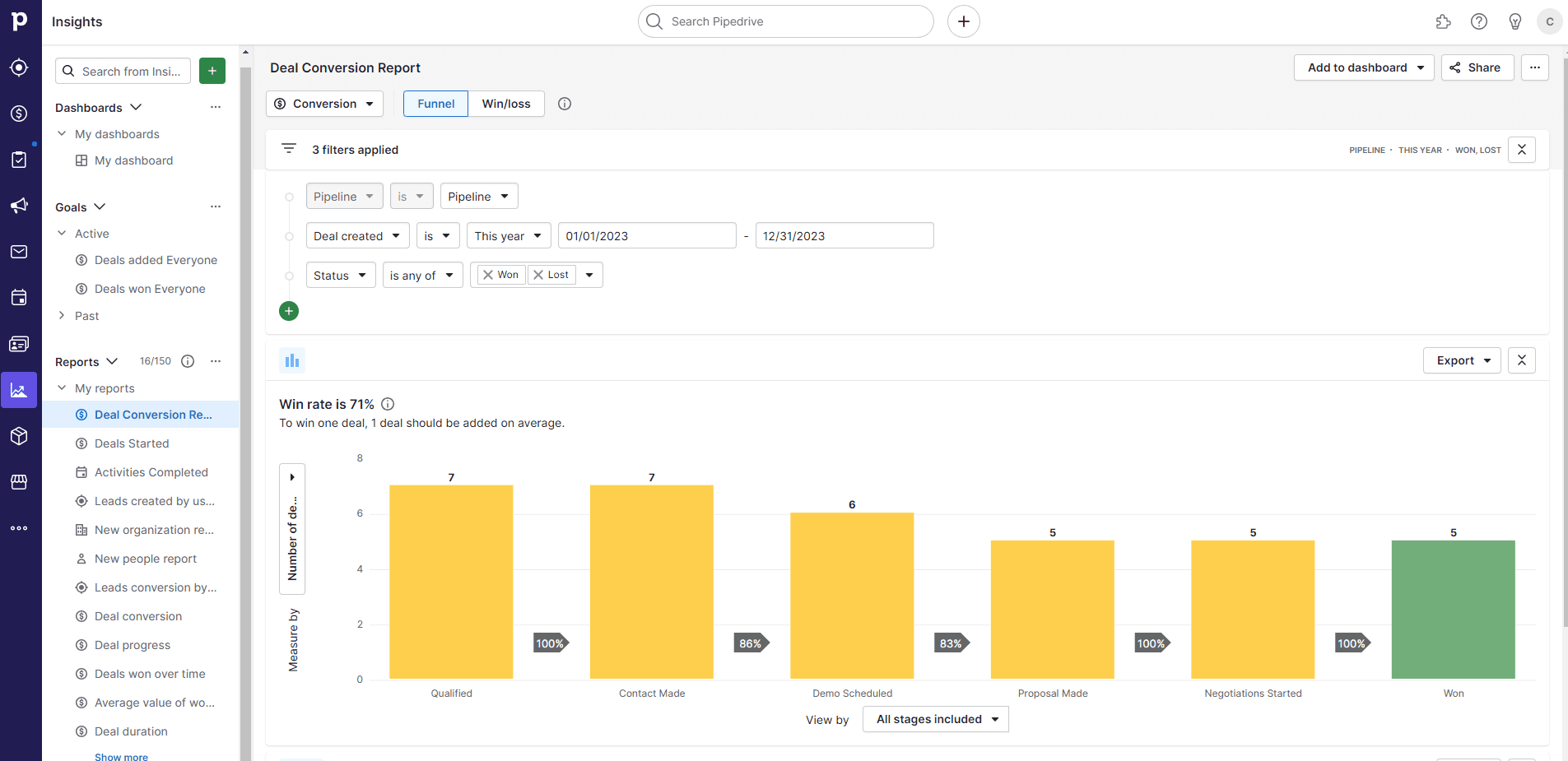 Deal Progress shows the number of deals passing through each stage.
Deal Conversion is a more useful report, providing insights on overall conversion rates and where deals are being lost in the sales process.
To get accurate data, make sure to mark deals as won or lost.
7
Naming stages in Pipedrive
Use clear stage names to accurately track deal progress.
Make sure the name reflects what happened to reach that stage (e.g., "Proposal Made" instead of just "Proposal").
Incorporate Pipedrive's Activity Reports for data-driven success. Elevate sales performance and strategy to drive unparalleled growth.