Welcome to our guide on sharing Help Scout reports: exporting and distributing valuable insights. Enhance team collaboration and decision-making. In this guide, we'll show you how to export and distribute Help Scout reports effectively.
1
Log in to your Help Scout account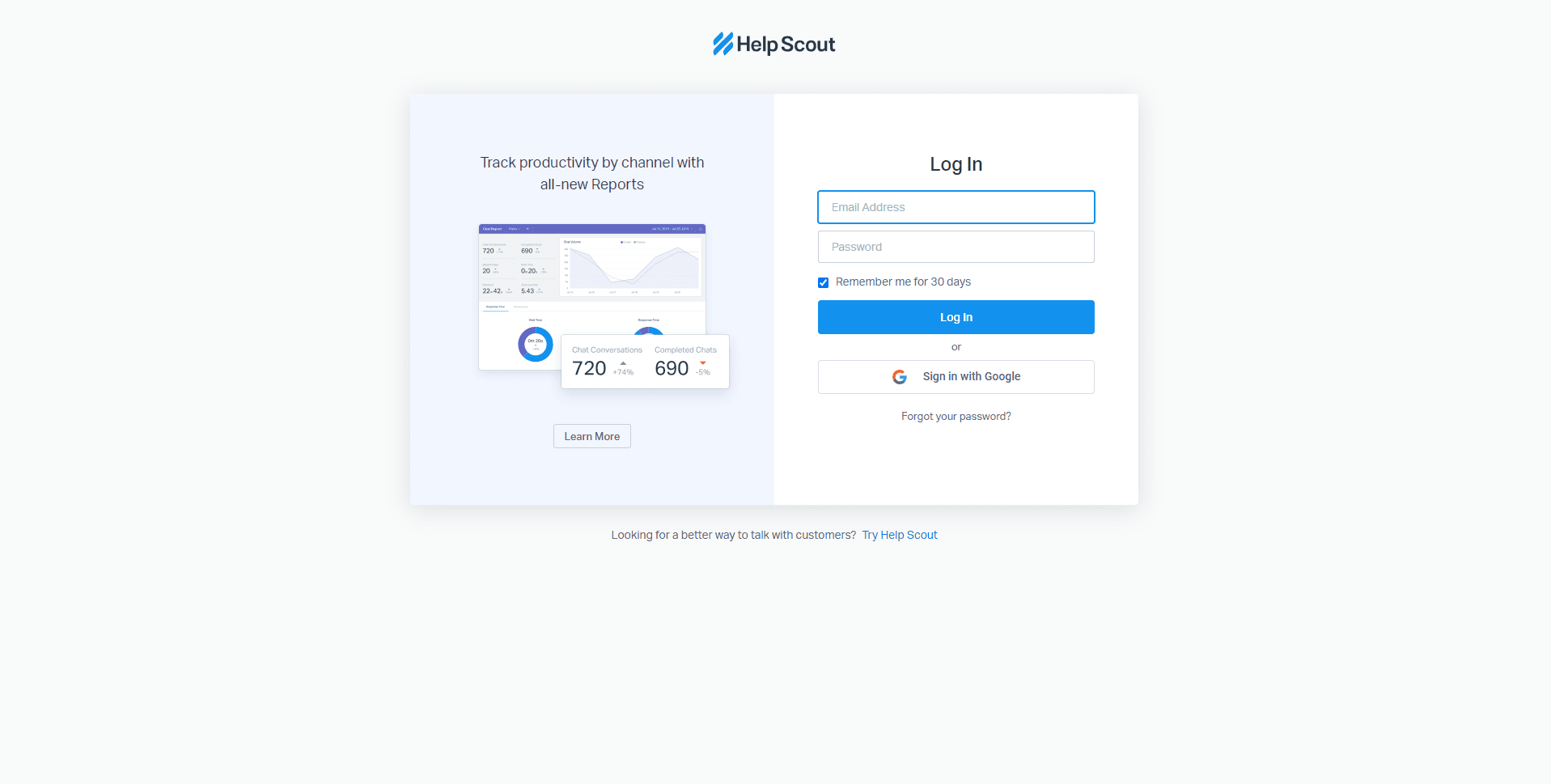 2
Access the Reports section
Once you have logged in, navigate to the top right corner of the dashboard and click on the "Reports" button.
3
Choose the desired report
In the Reports section, you will find various reports such as Conversations, Productivity, and Happiness. Click on the report you would like to export and share.
4
Select the desired date range
After selecting the report, you will see options to filter the data by date. Choose the appropriate date range for the report you want to share.
5
Click on the Export button
Once you have chosen the date range, click on the "Export" button located at the top right corner of the report.
6
Select the file format
A pop-up window will appear with options to export the report in different file formats, such as CSV, PDF, or Excel. Choose the desired format for your report.
7
Click on the "Download" button
After customizing your report, click on the "Download" button to save it to your device.
8
Share the report with your team or stakeholders
Once you have downloaded the report, you can share it with your team or stakeholders through email, Google Drive, or any other file-sharing platform you prefer.
Congratulations! You've successfully learned how to share Help Scout reports through exporting and distribution. By sharing valuable insights with your team, you can foster collaboration, drive data-driven decisions, and improve customer support. Continuously share and utilize reports to ensure everyone stays informed and aligned. Happy reporting!