Welcome to our guide on comparing agent performance with Help Scout tools. Optimize support for exceptional customer service. In this guide, we'll show you how to use Help Scout tools to analyze and compare agent performance.
1
Log in to Help Scout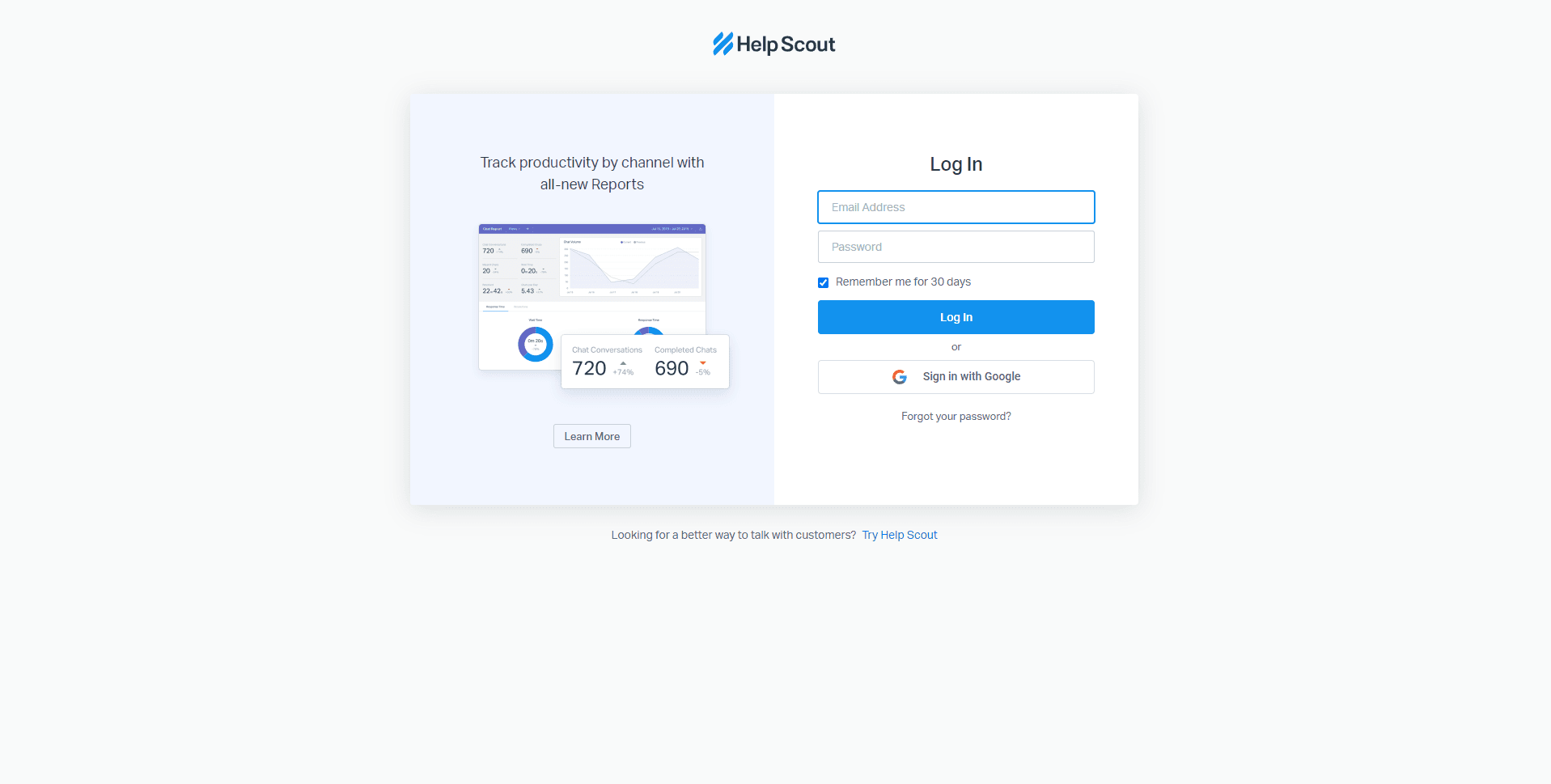 Log in to your Help Scout account using your email and password. If you don't have an account yet, sign up for one at www.helpscout.com.
2
Access the Reports section
Once you've logged in, click on the "Reports" tab located at the top of the Help Scout dashboard to access the reporting tools. After opening the "Reports" you'll see various reporting options on the drop-down menu, such as All Channels, Email, Phone, Company, Happiness, and Docs. Click on the "All Channels" report located under the Team section.
3
Navigate to the User report
On the All Channels page, click on "+Create View" and in choose a Mailbox after the "Mailbox is ". Then click "Save."
4
Select a date range
In the User report, choose a date range for your comparison by clicking on the date picker at the top right corner of the page. You can select from predefined ranges, like Last 7 days or Last 30 days, or you can create a custom range.
5
Choose metrics for comparison and analyze individual agent performance
On the User report page, you'll find several performance metrics, such as Replies Sent, Customers Helped, and Time to First Reply. Select the metrics you want to compare by clicking the checkboxes next to them. You can choose multiple metrics for comparison. You can sort the table by clicking on the headers of each metric column. This will help you identify top performers, as well as those who may need additional support or coaching.
Congratulations! You've successfully learned how to compare agent performance with Help Scout tools. By utilizing these tools, you can gain valuable insights into your support team's performance, identify strengths and areas for improvement, and deliver exceptional customer service. Continuously analyze data and provide training to enhance your agents' skills and efficiency. Happy supporting!