Welcome to our comprehensive guide on comparing performance metrics over time in Help Scout. Tracking performance trends is vital for optimizing your customer support. In this guide, we'll show you how to analyze metrics over time to identify patterns and make data-driven improvements.
1
Log in to your Help Scout account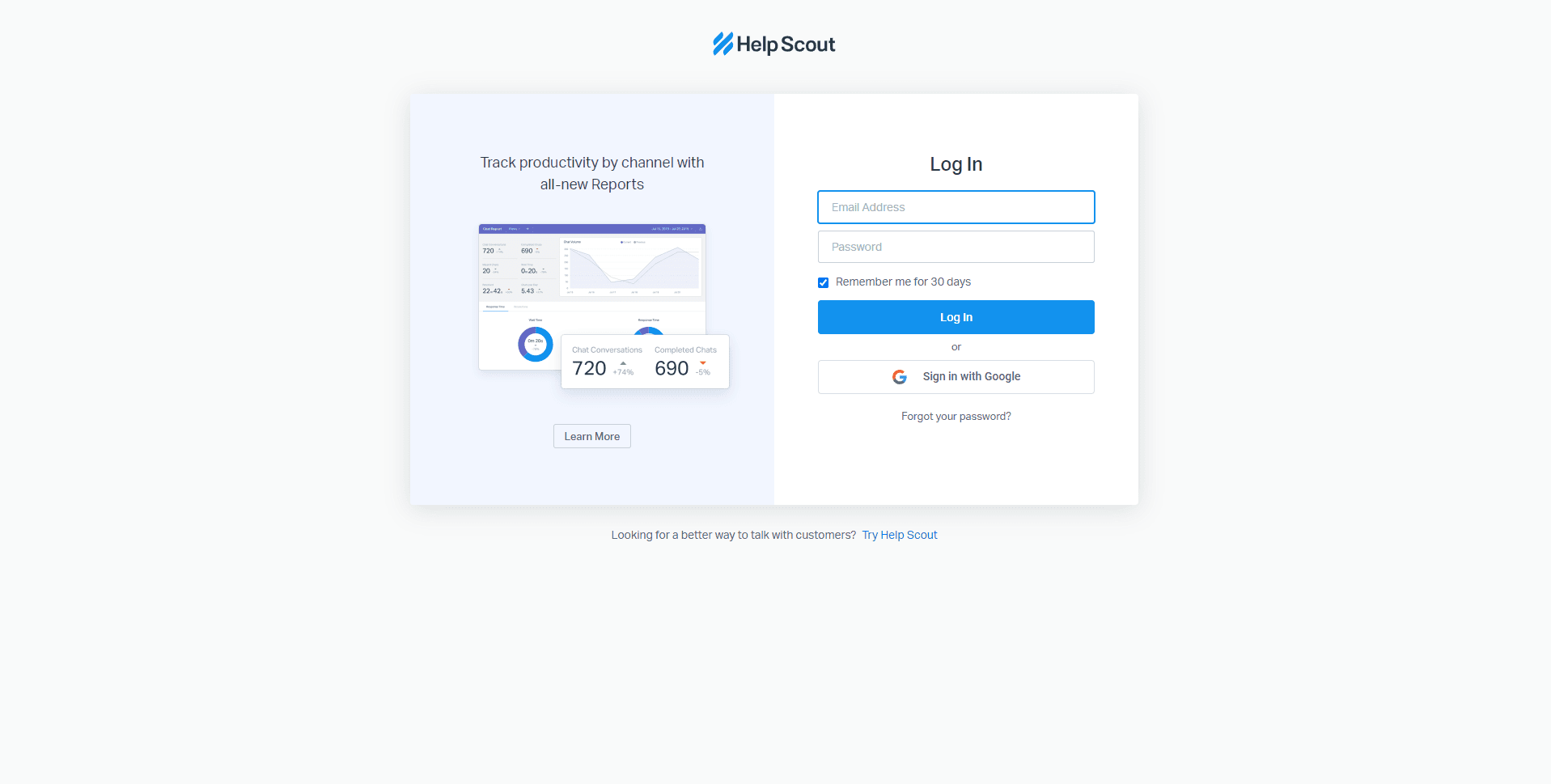 First, sign in to your Help Scout account using your email and password. If you don't have an account, you can create one by signing up on their website.
2
Access the Reports Dashboard
Once logged in, click on the 'Reports' tab located in the upper-left corner of the screen. This will take you to the Reports Dashboard.
3
Select the desired report type
Help Scout offers various report types to measure your team's performance. Click on the report you want to compare over time. You can choose from Email, Phone, Happiness, Docs, and Company reports.
4
Customize the date range
In the top-right corner of the Reports Dashboard, click on the calendar icon to select the date range you want to analyze. To compare performance metrics over time, you'll need to select two or more time periods for comparison.
5
View the comparison chart
Once you've selected your date ranges, the report will automatically generate a comparison chart for the chosen time periods. The chart will display various metrics related to your report type, such as response times, first contact resolution rates, and more.
6
Examine the data
Take a closer look at the data presented in the comparison chart to understand how your team's performance has changed over time. Look for trends or significant differences between the two time periods.
7
Export the report
If you'd like to save the report for offline analysis or share it with your team, click on the 'Export' button in the top-right corner of the screen. Choose from CSV, or Excel format, and Help Scout will email you the exported file.
8
Regularly review performance metrics
To keep your team's performance on track, it's essential to consistently monitor and compare performance metrics over time. Schedule periodic reviews to ensure that you're making data-driven decisions and adjustments.
Congratulations! You've successfully learned how to compare performance metrics over time in Help Scout. By analyzing trends and patterns, you can identify strengths, uncover opportunities for improvement, and enhance your customer support strategy. Keep monitoring your metrics regularly to maintain consistent growth and customer satisfaction. Happy analyzing!