Efficiently drive your team's success with Pipedrive: Set goals, track progress, and optimize performance seamlessly. Elevate collaboration and achieve results.
1
Access the Insights tab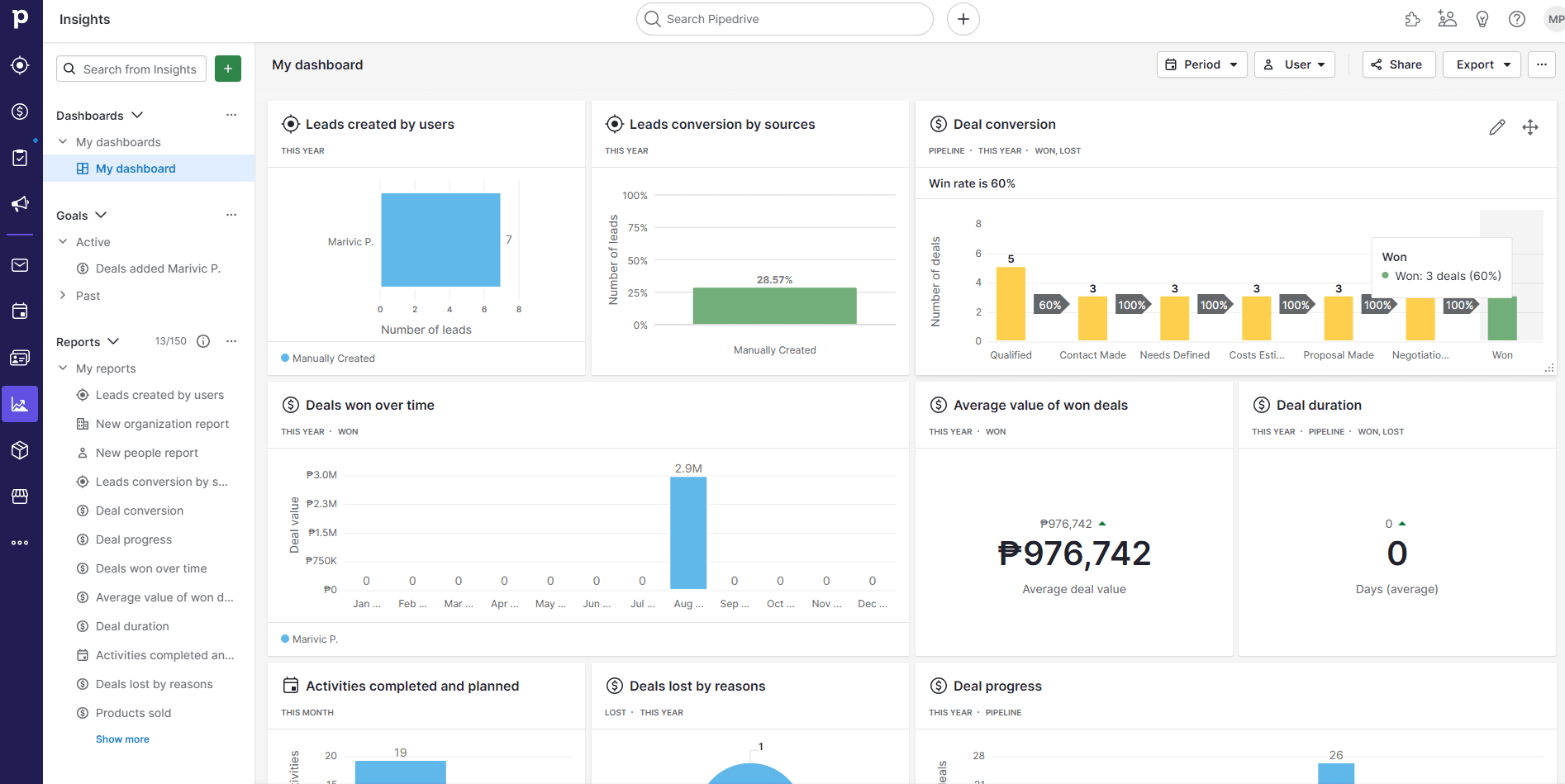 To begin, locate the Insights tab on the left-hand sidebar of Pipedrive. This is where you'll find your dashboards, reports, and the Goals section.
2
Explore the Goals section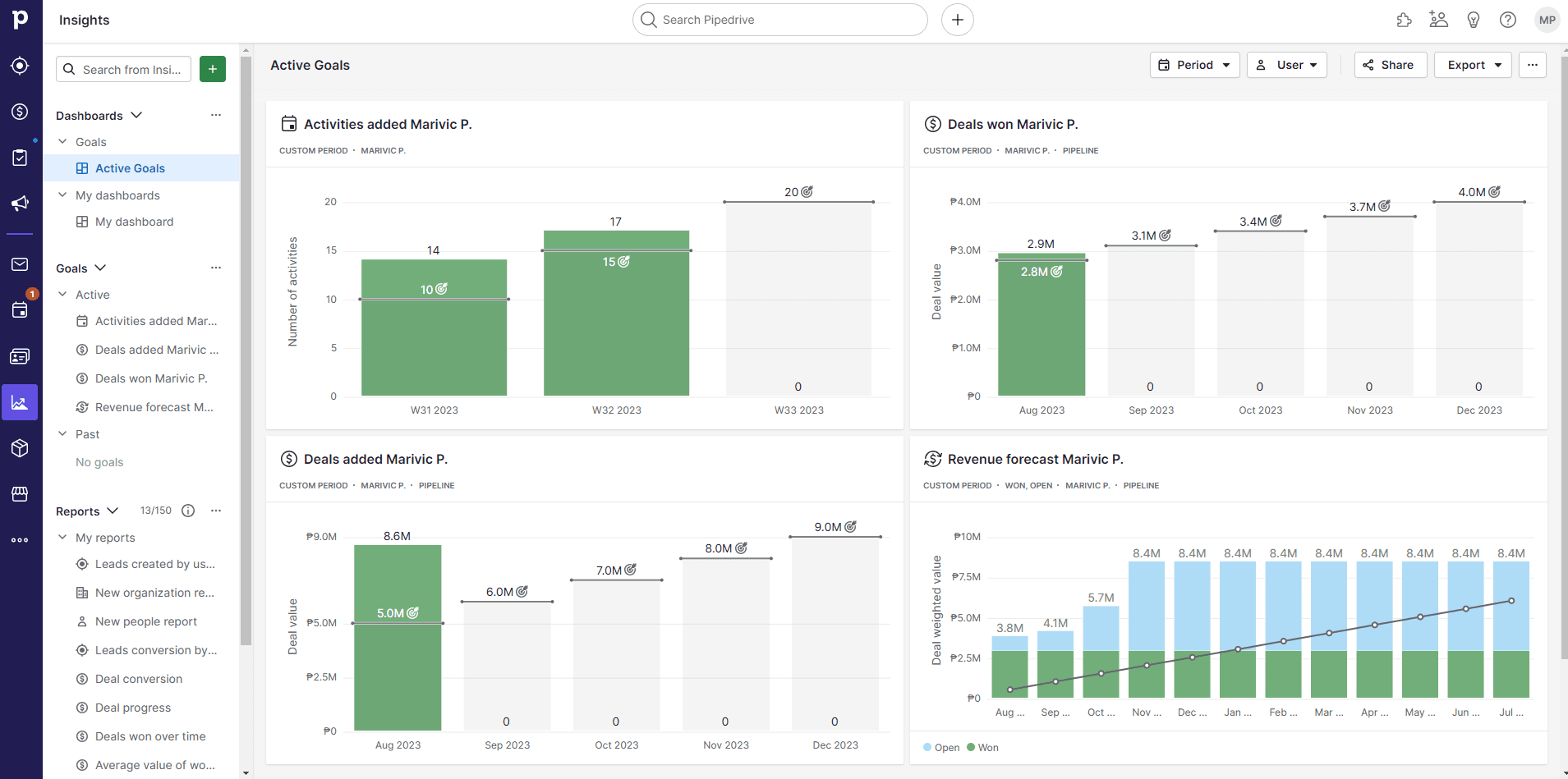 The Goals section is organized into Active and Past Goals. Depending on the time frame you set for a goal, it can either be Active (currently in progress) or Past (expired).
3
View existing goals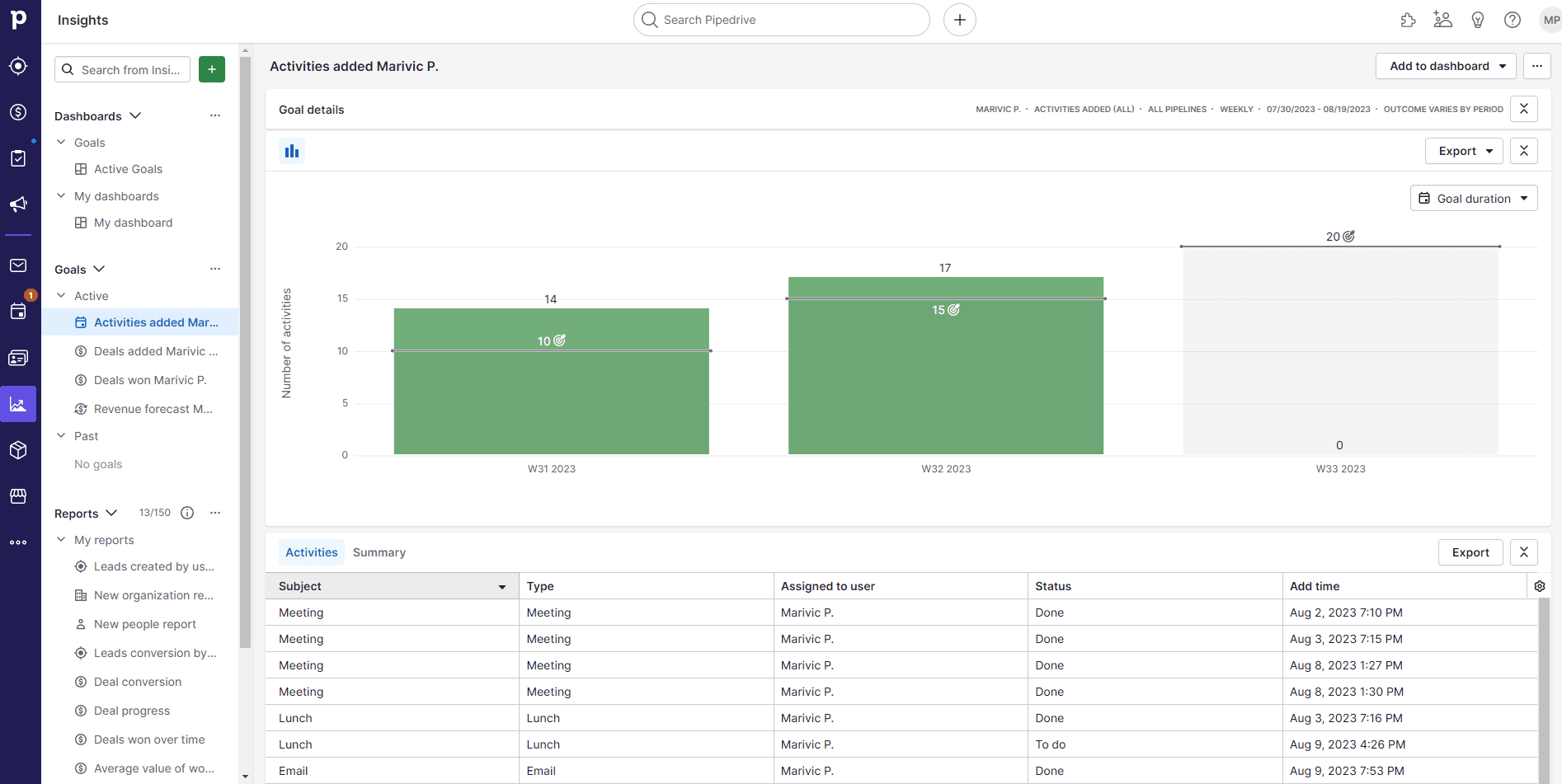 Review the goals already set up in your account, if any. You'll see the assigned user, goal details, and progress on a chart.
4
Add a new goal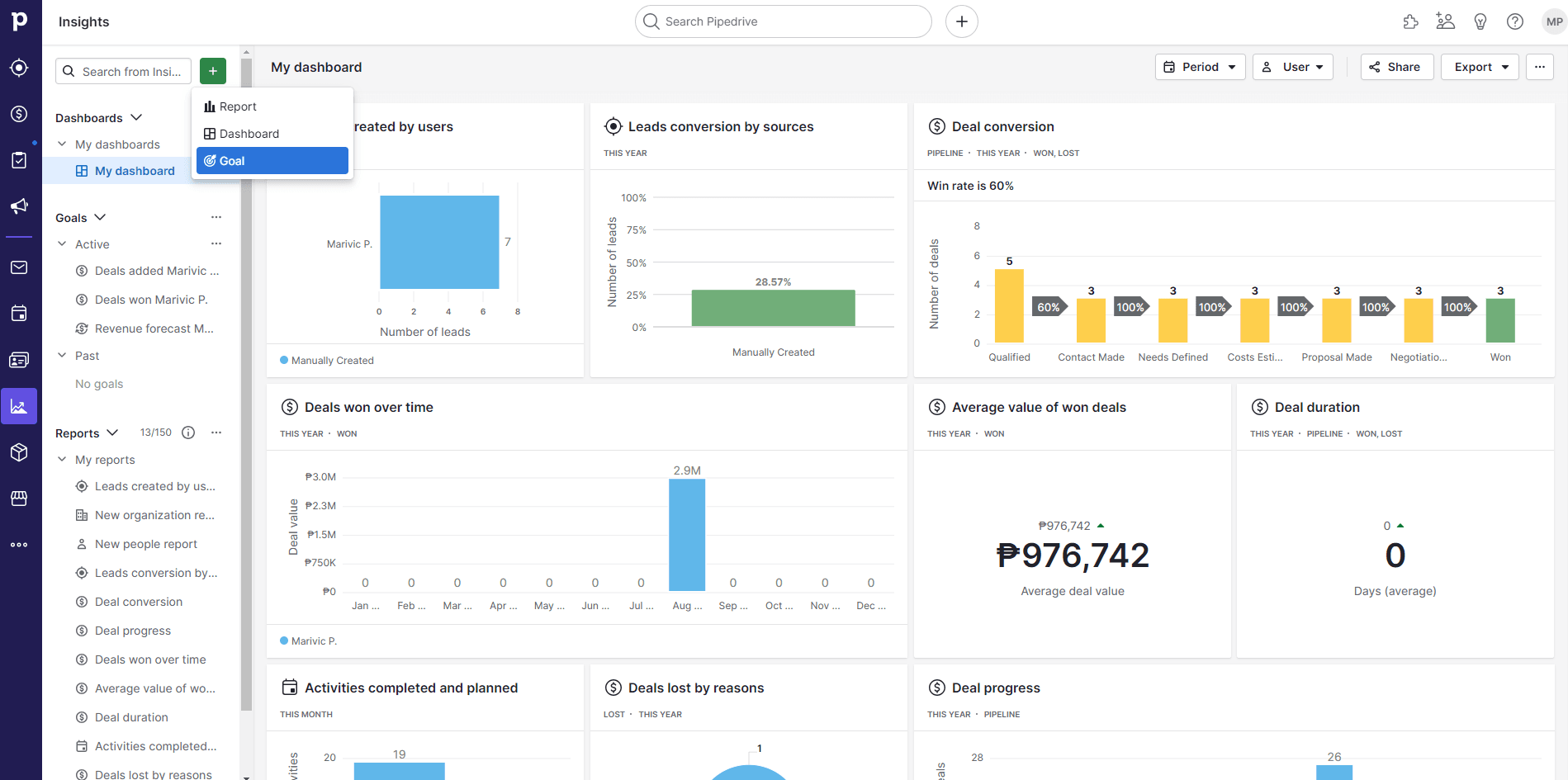 Click the plus button to start creating a new goal.
5
Choose the goal type
You can create Deal-based goals, Activity-based goals, or Revenue Forecast goals. Select the appropriate type based on your needs.
6
Customize your goal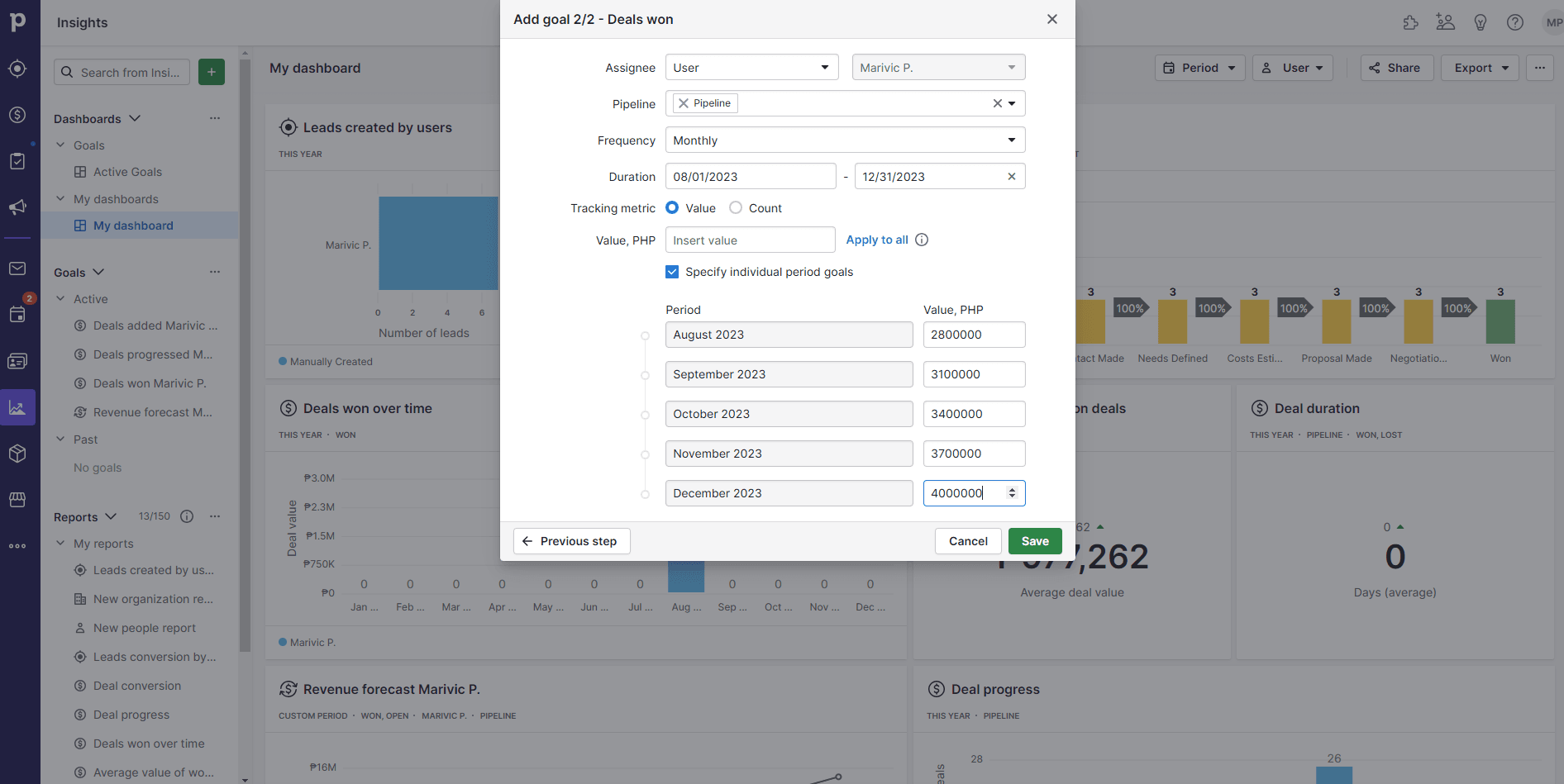 Follow the prompts to customize the goal. You can choose a company, team, or user-specific goal, set the applicable pipelines, metrics, time frame, and target.
7
Save the goal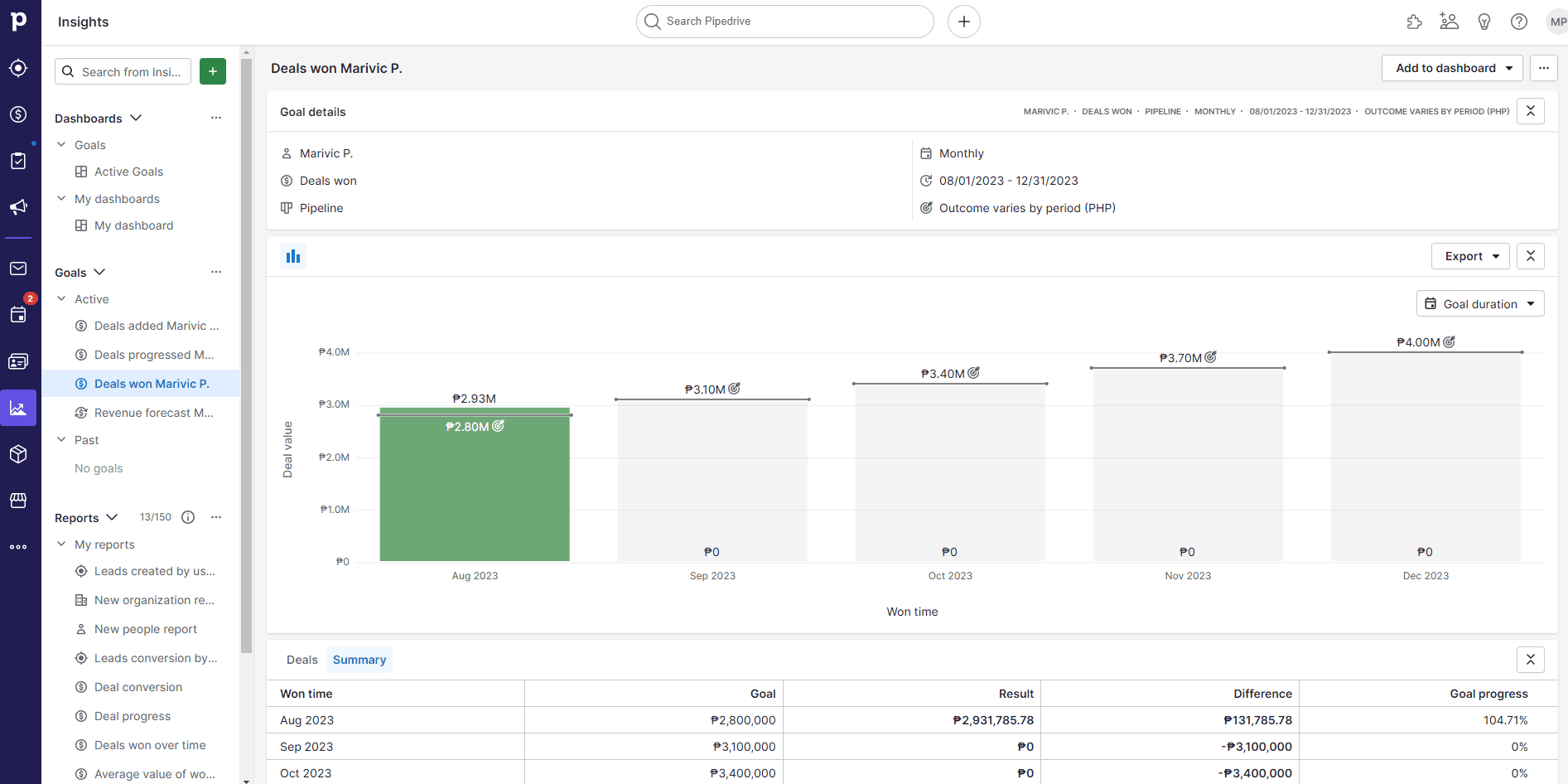 Once you've set up the goal, click "Save" to add it to your Goals section.
8
Set up Activity-based goals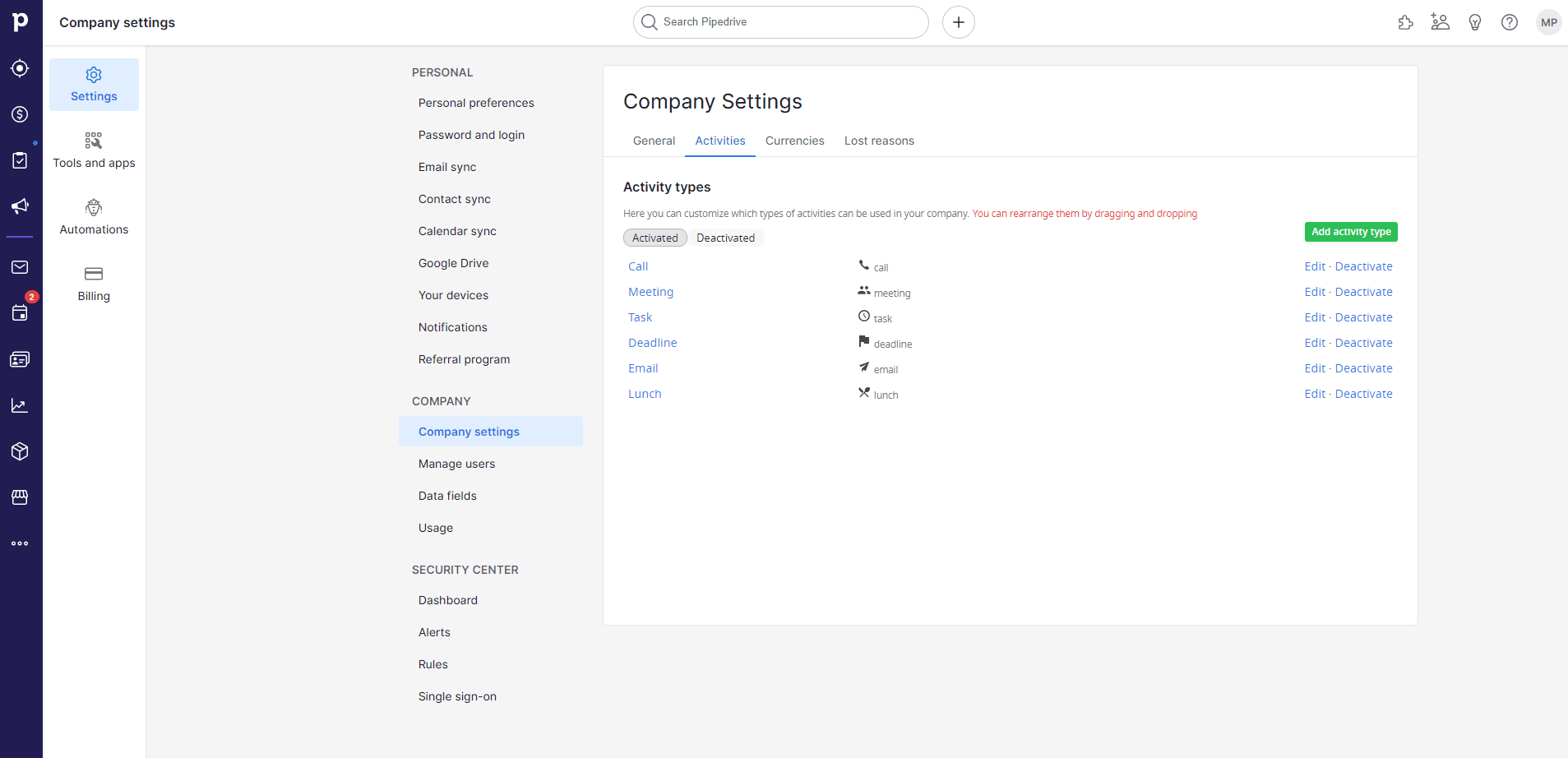 For Activity-based goals, you may want to create new custom activity types. To do this, go to your Company Settings, then the Activities section.
9
Add a custom activity type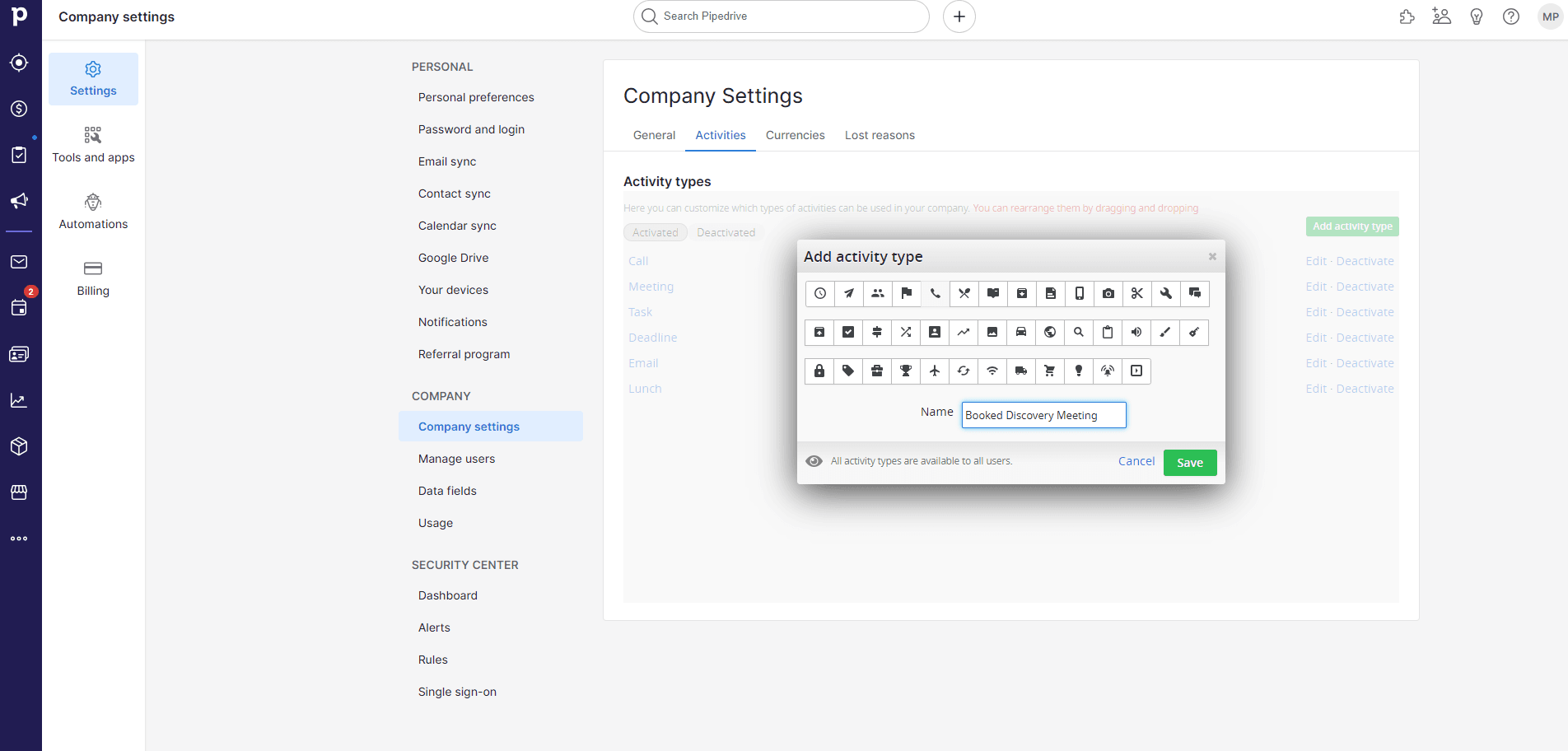 Click "Add New Activity Type" and enter the name of the new activity, such as "Booked Discovery Meeting."
10
Use Revenue Forecast goals for longer sales cycles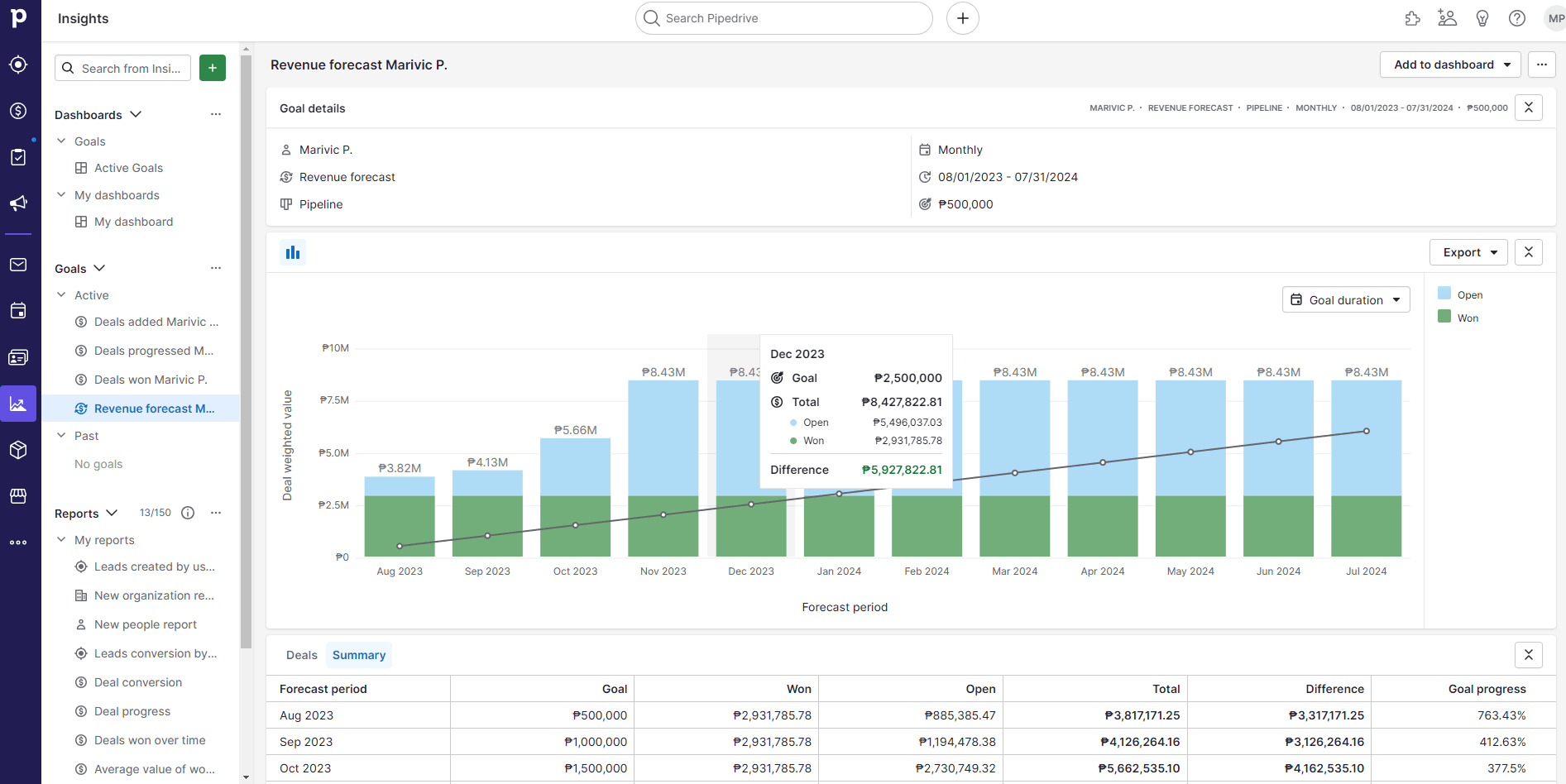 If you're on the Professional plan, you can use Revenue Forecast goals to track revenue over a longer period. Add expected close dates to your deals to see the forecasted goal.
Elevate your team's productivity and outcomes using Pipedrive's goal-setting and progress monitoring. Fuel growth and excellence effortlessly!