Export contact data from Pipedrive for reporting & analysis! Gain valuable insights, track performance, and make data-driven decisions.
1
Method 1: Export Data from Settings (Admin users only)
1
In Pipedrive, go to the settings.
3
Choosing Data Type
Choose the data type you want to export (Deals, Organizations, People, Products, Activities, or Notes).
4
Select the file format (Excel or CSV).
5
Click the "Export" button.
6
Downloading Exported File
Download the exported file by clicking on the green "Download" button.
2
Method 2: Custom Reporting
1
Go to the list view in Pipedrive.
2
Customize Column
Customize the columns you want to include in your export by clicking the "Customize" button.
3
Adding or Removing Fields
Add or remove the fields as needed (e.g., Deal Title, Organization, Contact Person, Expected Close Date) and save your changes.
4
Applying Filters
Apply a filter to your list view by clicking the "Filter" button and selecting or creating a filter (e.g., Organization Address is not empty).
5
Exporting
Click the "Export" button to export the filtered data with the selected columns.
6
Downloading Exported File
Download the exported file from the "Settings > Export Data" page, as shown in Method 1.
3
Note for Regular Users: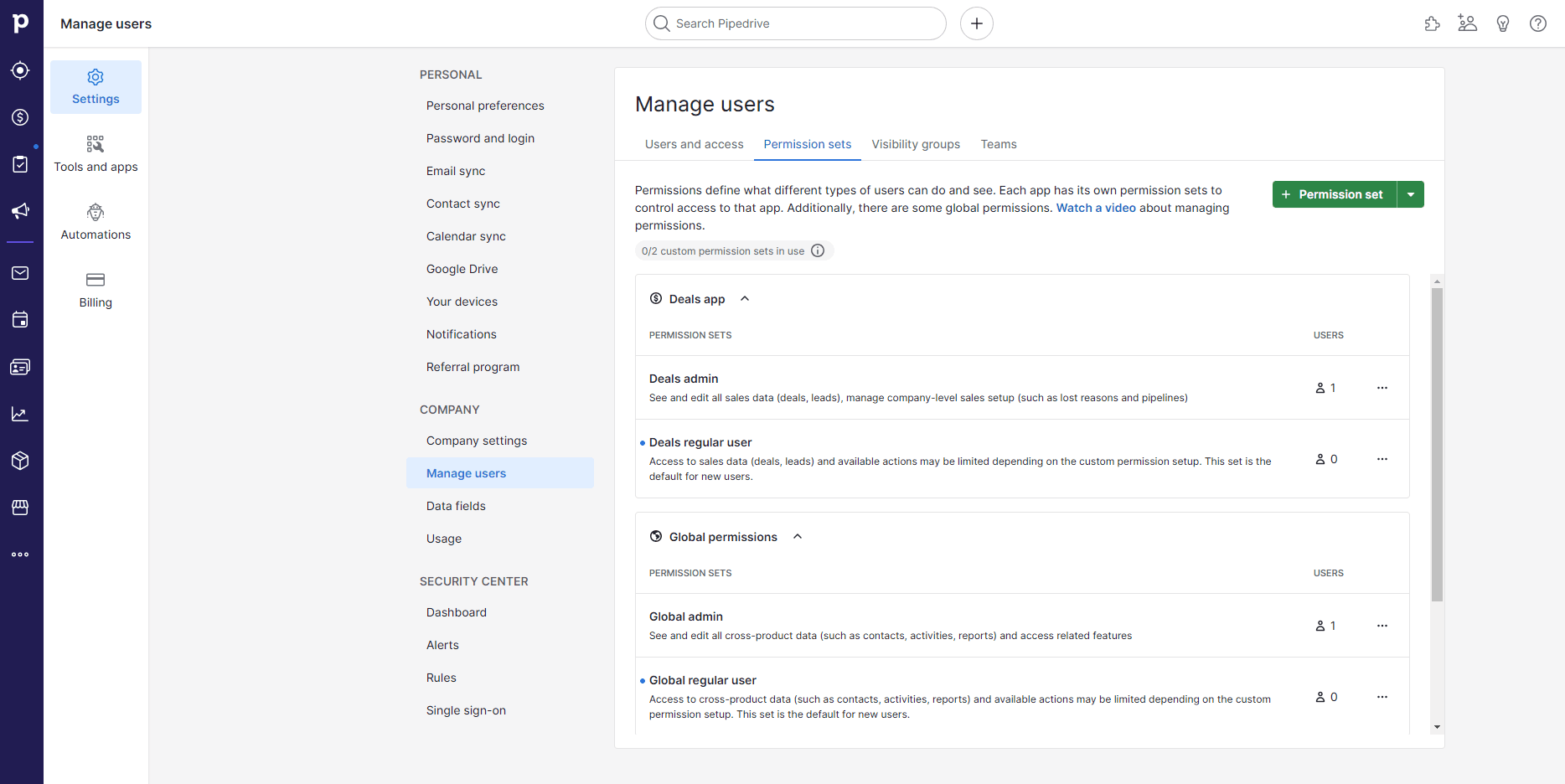 Regular users may or may not have the ability to export data from item lists. To check or change this permission, go to "Settings >Manage Users > Permissions."
1
For Admin Users: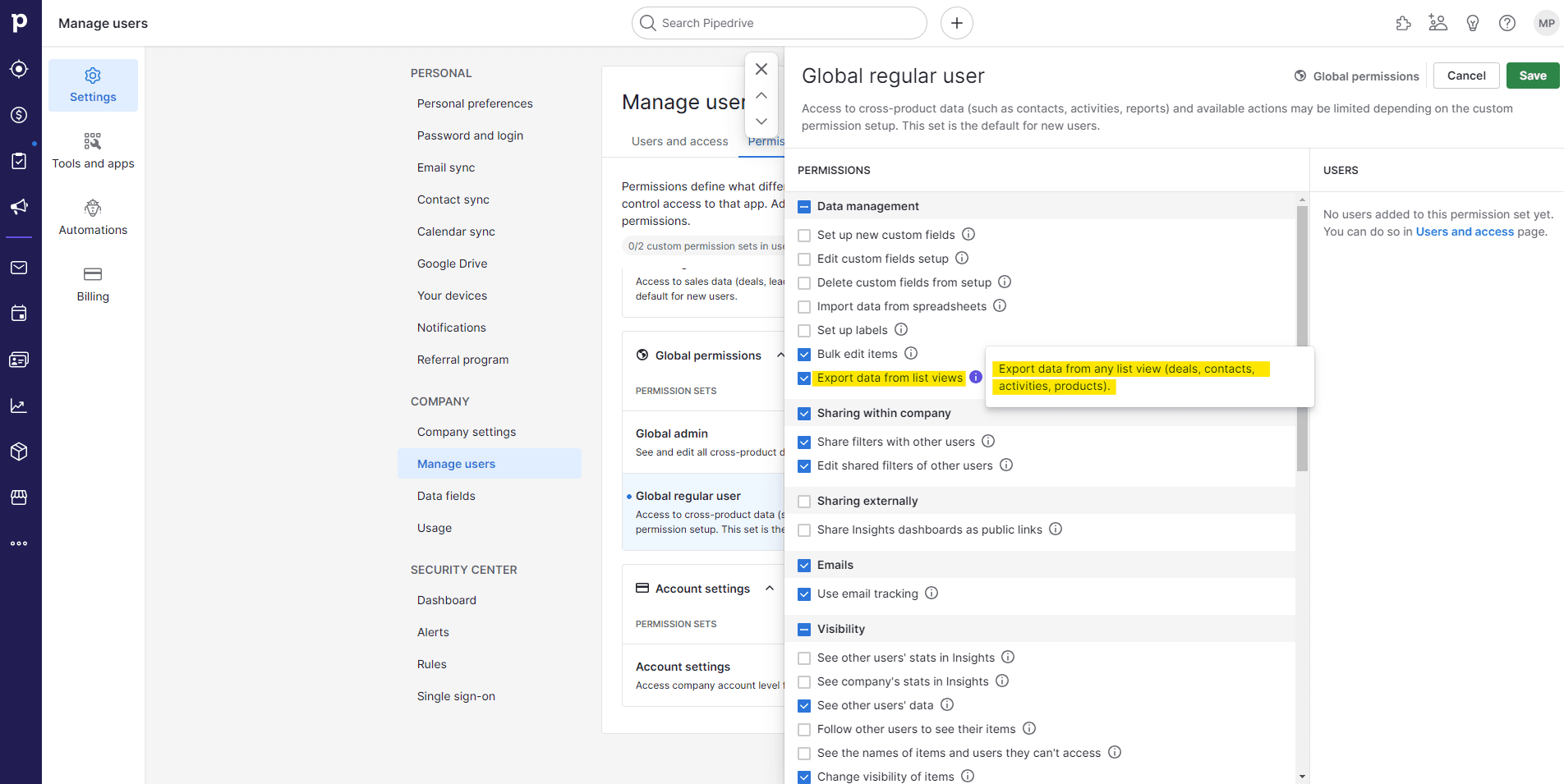 Find the setting "Regular users can export data from item lists" and set it to "Yes" or "No" as needed.
Maximize your business potential! Exporting Pipedrive contact data empowers informed decisions, boosting efficiency & growth.