This guide dives deep into deciphering the intricacies of event tracking results, ensuring that you're equipped with the knowledge to make data-driven decisions that can propel your online presence forward.
1
Navigate to the "People" Section
On the main dashboard, click on the "People" section, where you'll find details related to your users and their actions.
2
Select a User Profile
Within the "People" section, a list of user profiles is displayed. Choose any profile to delve into the individual's tracked events.
3
Access the "Activity" Tab
In the selected user profile, locate and click on the "Activity" tab.
4
Analyzing Individual Events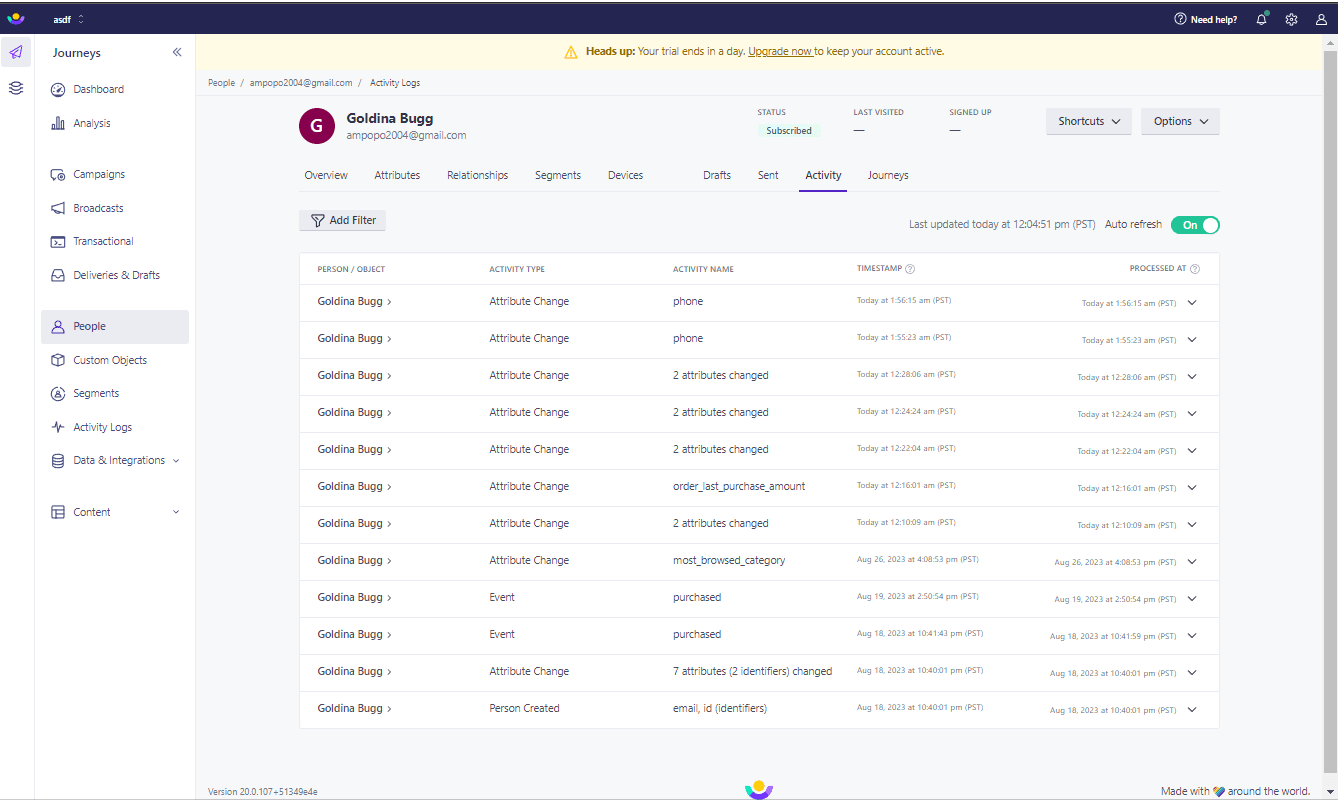 In the "Activity" tab, you'll see a timeline of events associated with the chosen user. This includes page visits, clicked buttons, and more. Hover over any event to see additional details like event triggers or associated properties.
5
Use Filters for Specific Insights
Above the timeline, there's a "Filter by event" dropdown. Utilize this to streamline the event list and focus on specific actions.
6
Export Data for External Analysis
If you want a more in-depth analysis using other tools, export the event data. Click on the "Export" button, choose a format, and save it to your desired location.
Having journeyed through the nuances of analyzing event tracking results, it's evident how integral this process is in shaping successful digital strategies. When done right, interpreting these results paves the way for enhanced user experiences, targeted campaigns, and increased ROI