Welcome to our guide on sharing and collaborating on workflows in Help Scout. Enhance teamwork and streamline processes with shared workflows. In this guide, we'll demonstrate how to collaborate effectively with your team members and boost productivity.
1
Sign up for or log in to Help Scout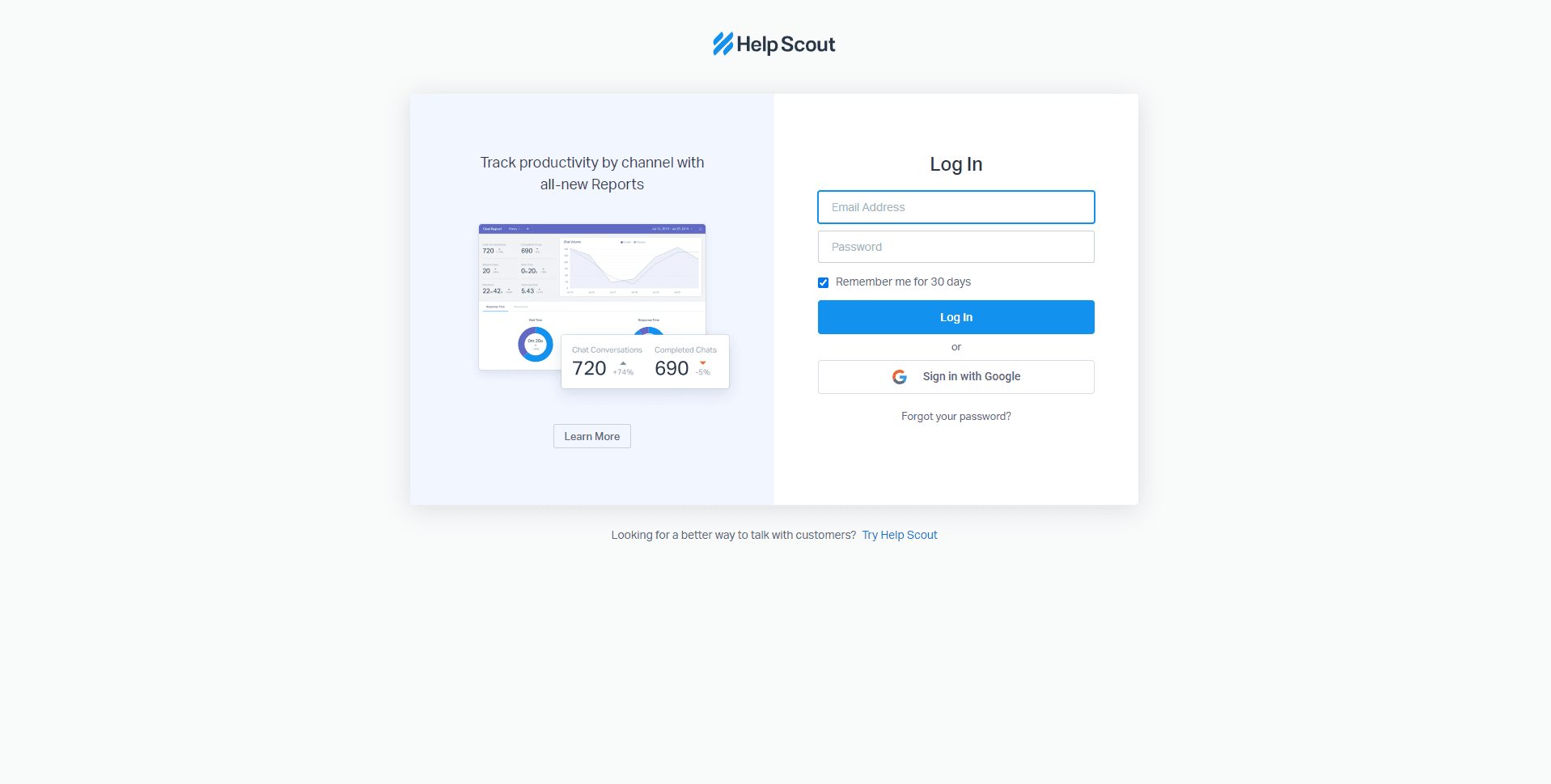 To begin collaborating on workflows, first sign up for Help Scout or log in to your existing account.
2
Create or join a team
1
Go to "Teams"
Create a new team or join an existing one by navigating to the "Teams" section in Help Scout.
2
Click "Create a Team"
Clicking on the "Create a Team" button.
4
Choose an image
Choose the Team Image and click "Choose a file" to select the team image.
5
Enable/Disable email access
Click the checkbox if you want to enable Email access "All/None".
6
Click "Create Team"
Click the "Create Team" button to proceed.
3
Invite team members
1
Click "Manage"
From the main dashboard, click on "Manage" in the top menu.
2
Select "Mailbox"
Select "Mailbox" from the drop-down menu and choose a Mailbox.
3
Click "Workflows"
Click "Workflows" in the left corner.
4
Access the Workflows section
From the main dashboard, click on "Manage" in the top menu, then select "Workflows" from the drop-down menu.
5
Create a new workflow or choose an existing one
Click on the "New Workflow" button to create a new workflow or select an existing workflow from the list.
6
Customize workflow settings
Configure the workflow settings, including name, description, and conditions. Set the conditions based on how you want the workflow to be triggered.
7
Add actions to the workflow
Choose and add one or more actions that will be executed when the workflow conditions are met. Examples of actions include assigning a conversation to a specific team member, adding a tag, or sending an email.
8
Save the workflow
Click "Activate Workflow" to save and activate the workflow and make it available to your team.
9
Collaborate on the workflow
Now that the workflow is shared, your team members can view, edit, and provide feedback on it. Use the built-in comment feature to discuss the workflow and make any necessary adjustments.
Congratulations! You've successfully learned how to share and collaborate on workflows in Help Scout. By working together on shared workflows, your team can improve efficiency, maintain consistency, and provide exceptional customer experiences. Keep leveraging collaboration features to optimize your support process and achieve outstanding results. Happy collaborating!