Customize Pipedrive's Permissions for precise control. Vital for data security and team collaboration
1
Understanding Per-Product Permission Sets
Pipedrive offers multiple products, catering to different team needs. For example, your sales team might exclusively use the Sales app, while the marketing team uses the Campaigns app. These per-product permission sets allow you to configure permissions based on the functionality needed by each user.
2
Accessing User Management
To start managing permissions, access the User Management section in Pipedrive. Here, you'll find a list of all users associated with your company's account.
3
Inviting New Users
Admin users can invite new users by clicking on the designated button. Enter the email addresses of the teammates you want to invite. They will receive invitations to join.
4
Editing Permission Settings
Before or after sending invitations, you can edit permission settings. Customize permissions for specific users based on their roles and responsibilities.
5
Permission Organization
In the Permissions tab, you can manage what different types of users can do within each app. Pipedrive apps have their own permission sets, and there are also Global permissions and account settings.
6
User Types and Permissions
Pipedrive has two types of users: Admin and Regular User. Each user type has distinct permissions. Admin permissions are default and can't be edited, as they allow access to all app data, except private emails
7
Custom Permission Sets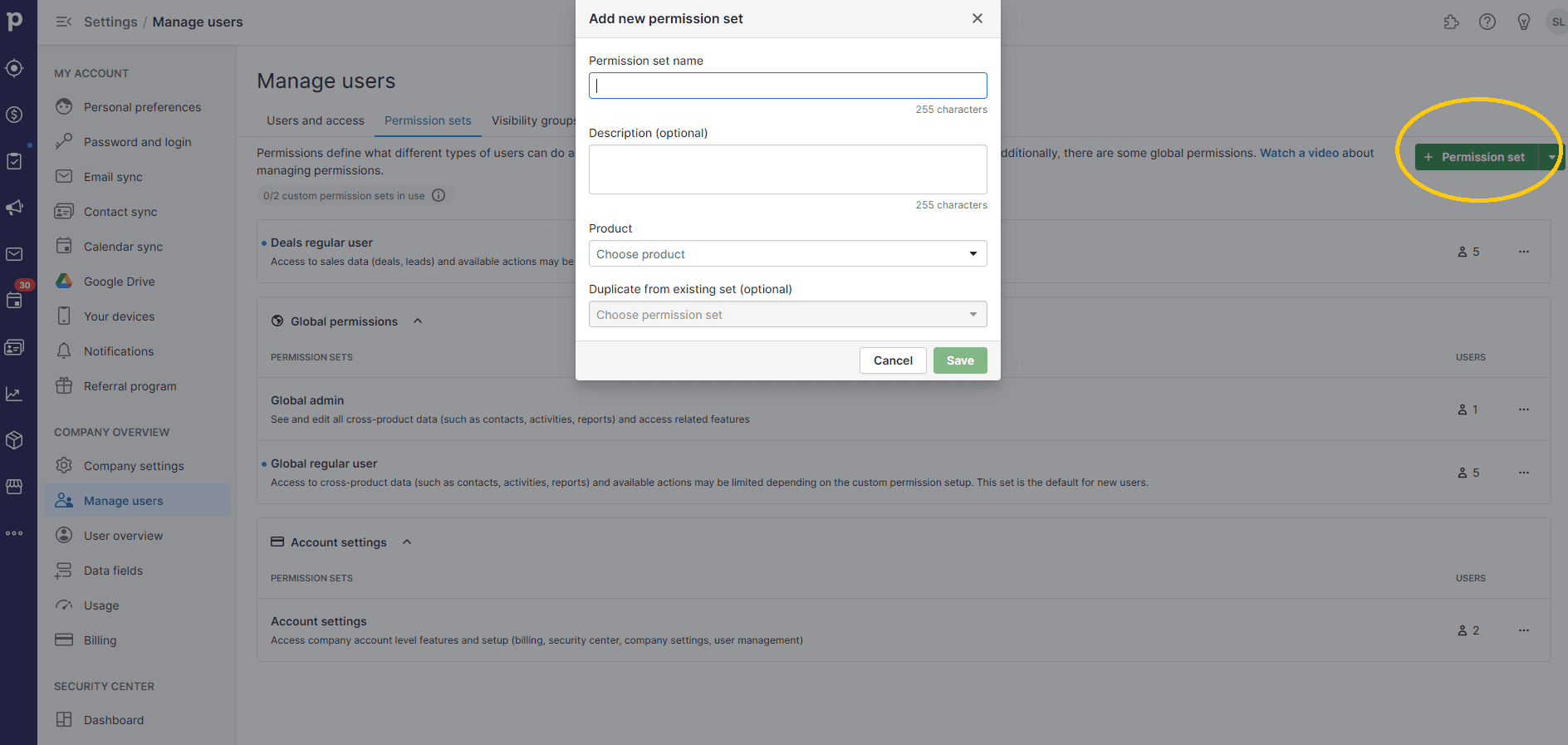 Depending on your Pipedrive plan, you can create custom permission sets. Admin users can create sets tailored to specific roles within your organization.
8
Global Permissions
Global permissions manage cross-product data like contacts and activities. While Global permissions are universal, they are linked to app permission sets.
9
Editing Permissions
Admin rights can't be edited, but you can adjust permissions for Regular Users. Customize access for each app and functionality, ensuring the right level of access.
10
Account Settings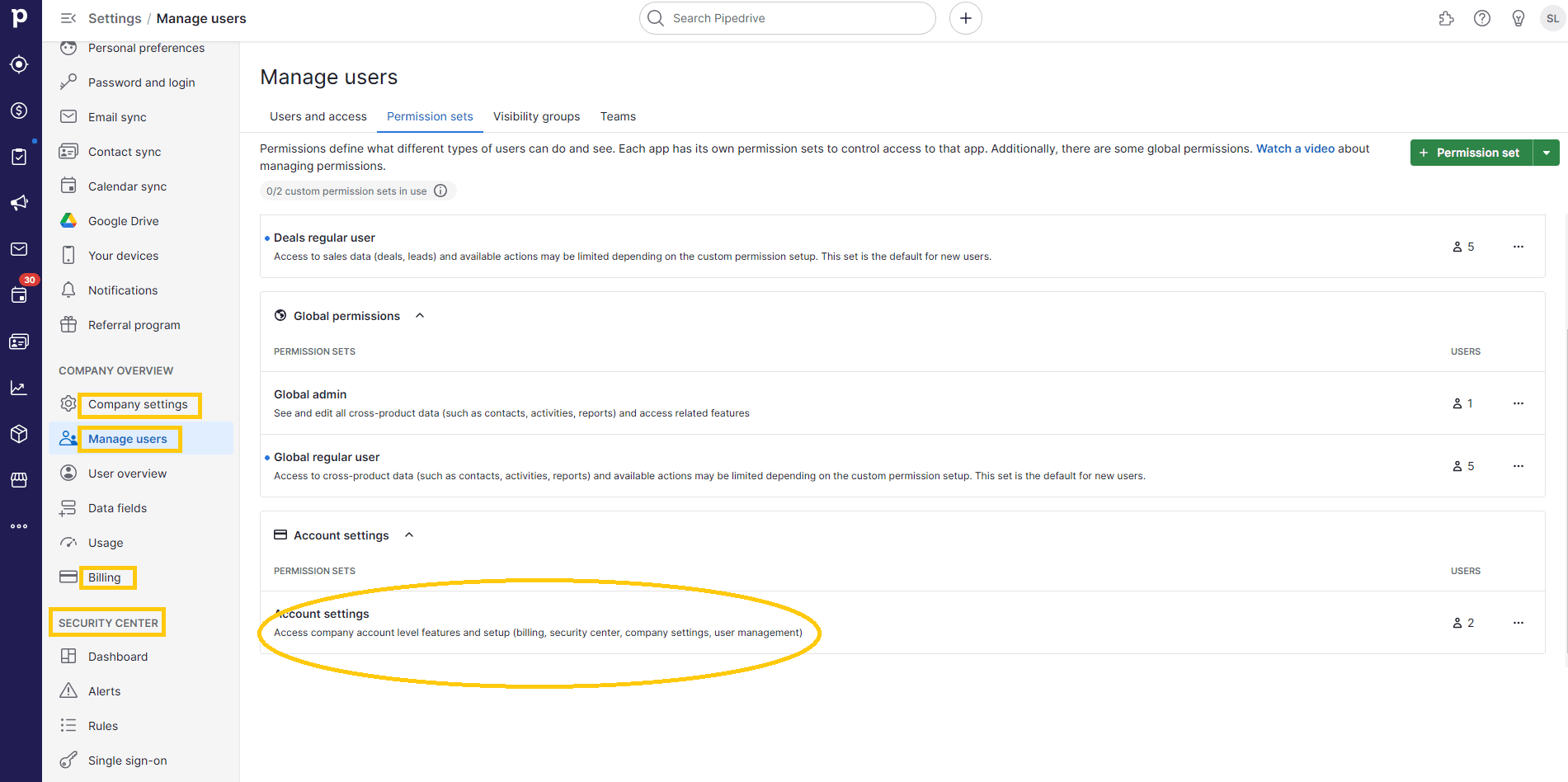 Account settings controls company-level setup, including security, user management, company settings, and billing. Users either have access to these settings or don't.
Mastering Pipedrive's permissions ensures data integrity and empowers teams. Customize wisely for success!