This guide offers a comprehensive walkthrough on integrating Google Search Console with your Google Analytics account, enabling you to monitor and analyze your organic search traffic seamlessly.
1
Sign in to Google Analytics
Log into your Google Analytics account and select the property you'd like to link to Google Search Console.
2
Navigate to Admin
Go to the Admin section by clicking the gear icon at the bottom left corner of your screen.
3
Property Settings
In the middle "Property" column, click on "Property Settings."
4
Adjust Search Console Settings
Scroll down to find the "Search Console" section and then click on "Adjust Search Console."
5
Add Site to Search Console
You will be taken to Google Search Console. Here, you can either add a new site or select from a list of sites you've already verified with Search Console.
6
Linking the Site
Choose the site you want to link and click on the "Add" button next to it.
7
Confirm Linking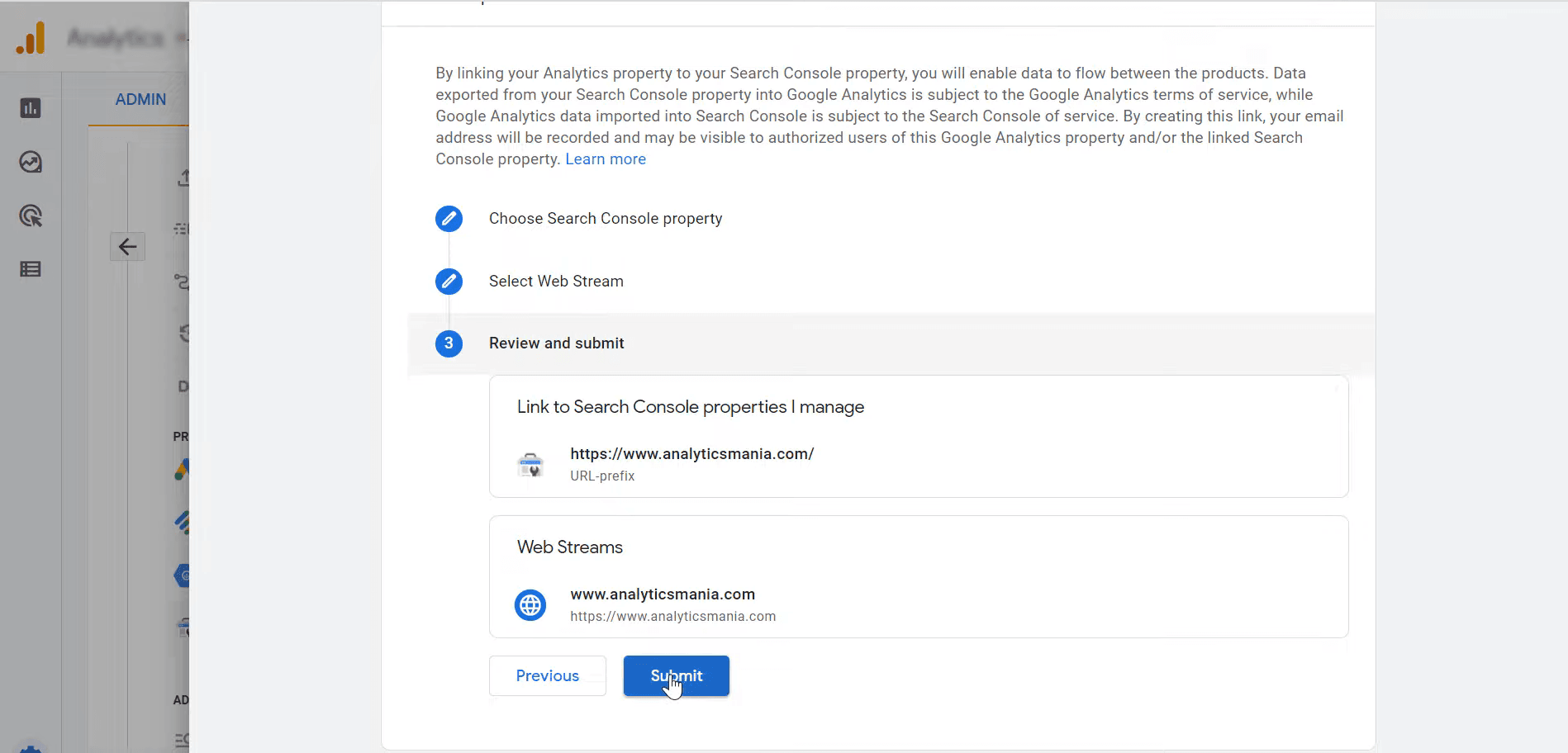 You'll be redirected back to Google A
8
Save Changes
After confirming, save any changes you've made in Google Analytics.
Congratulations on successfully integrating Google Search Console with Google Analytics! You're now well-equipped to gain deeper insights into your organic search performance