Welcome to our comprehensive guide on designing a custom favicon for Help Scout. A favicon adds a professional touch to your Help Scout portal. In this guide, we'll show you how to create a unique and eye-catching favicon that enhances your brand's online presence.
1
Sign in to Help Scout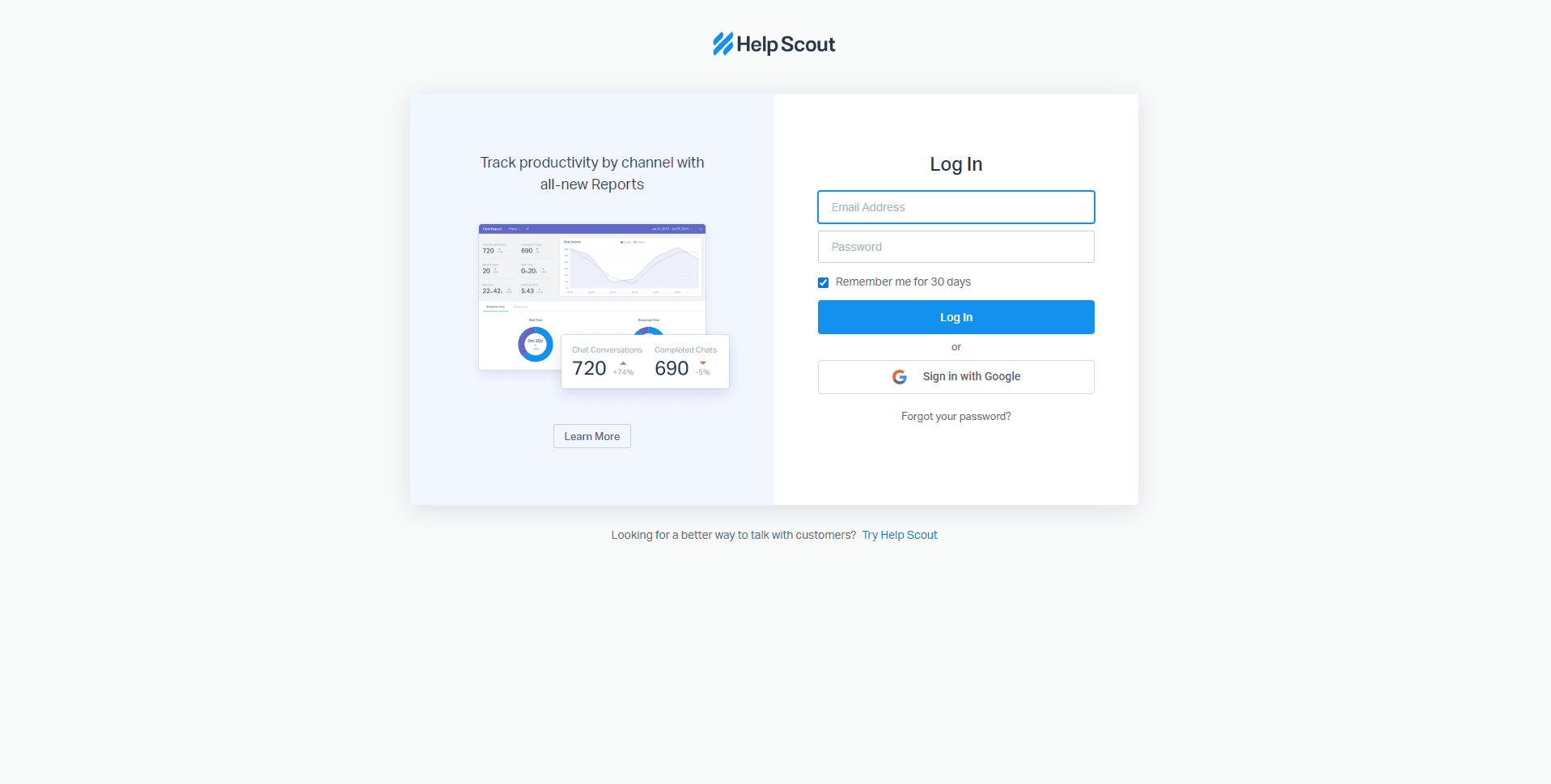 Navigate to the Help Scout website and sign in to your account. You'll be redirected to your dashboard.
2
Access 'Manage' section
Click on the 'Manage' option located in the top menu of your dashboard. This will take you to your account settings.
3
Navigate to 'Docs'
Within the 'Manage' section, find and click on the 'Docs' tab. This will present you with a list of your Docs sites.
4
Select Your Docs Site
Click on the Docs site you wish to customize. You'll be taken to the settings page for that site.
5
Open 'Customize'
On the sidebar of the settings page, click on 'Customize'. This opens the customization settings for your Docs site.
6
Locate 'Branding'
Under 'Customize', find and click on the 'Branding' tab. This will present options to customize your site's logo and favicon.
7
Click on 'Choose File' under 'Favicon'
Under the 'Favicon' section, click on the 'Choose File' button to select your custom favicon image from your computer.
Please note: The favicon should be a square image, preferably 32x32 pixels or 16x16 pixels. It should be in .ico or .png format.
8
Select and Upload Favicon
Find and select your custom favicon file from your computer, then click 'Open' or 'Upload' to upload the favicon.
9
Save Changes
After uploading your favicon, click on the 'Save' button at the bottom of the 'Appearance' page to apply your changes.
Congratulations! You've successfully learned how to design a custom favicon for Help Scout. With your unique favicon, you can create a more distinctive brand identity and improve user recognition. Keep your favicon simple, memorable, and consistent with your brand aesthetics for a polished and professional look. Happy designing!