Welcome to our comprehensive guide on tracking and analyzing Help Scout Knowledge Base metrics. In this guide, we'll explore the essential metrics you should monitor to assess the performance and effectiveness of your knowledge base. Learn how to measure article views, search queries, user engagement, and more. By leveraging these insights, you can optimize your knowledge base content, enhance user experience, and provide better support to your customers.
1
Access Your Help Scout Account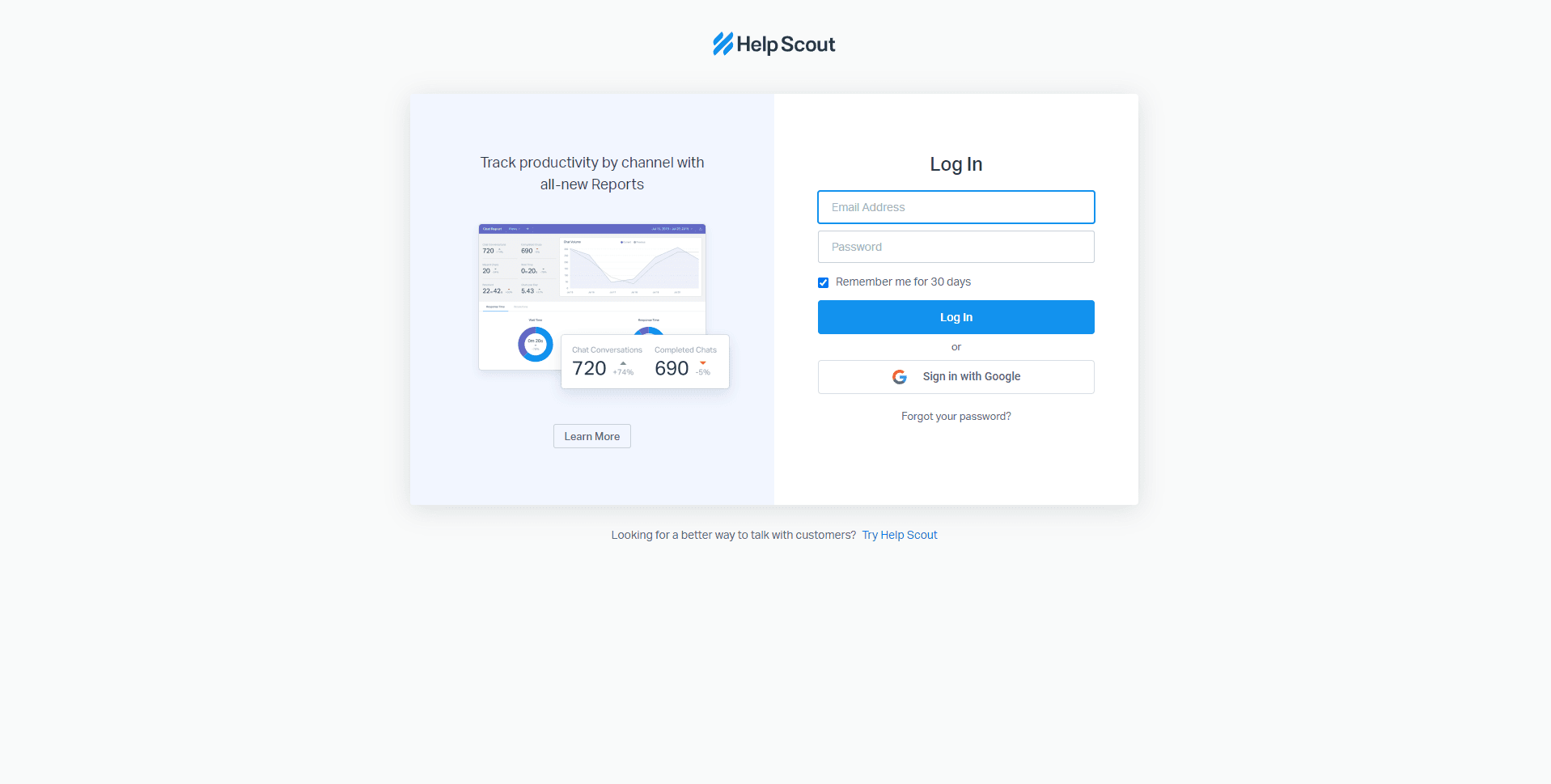 Log in to your Help Scout account with your credentials. The dashboard is your central hub from where you can manage all activities related to customer support.
2
Navigate to the Reports Section
On the top menu of the dashboard, find and click the 'Reports' tab.
3
Select Docs
In the 'Reports' page, you will see various report categories. Select 'Docs' to access the knowledge base reports.
4
Understand the Docs Overview Page

The 'Docs Overview' page provides a snapshot of your knowledge base performance, including Total Views, Searches, Top Articles, and Failed Searches. Understand each metric carefully.
5
Export the Report
If you need to share this data or analyze it offline, you can export the report. Click on the 'Export' button located at the top right corner and choose your preferred format (CSV or Excel).
Congratulations on completing our guide on tracking and analyzing Help Scout Knowledge Base metrics! By now, you have a clear understanding of the essential metrics to monitor and how they impact your knowledge base's performance. Armed with this knowledge, you can continuously optimize your content, ensure it aligns with your customers' needs, and improve user experience. Remember that tracking metrics is an ongoing process; consistently assess the data and adjust your knowledge base strategy accordingly. Utilize Help Scout's reporting and analytics features to stay informed about your knowledge base's impact on customer support and make data-driven decisions. Your knowledge base is a valuable resource for your customers, and by regularly tracking and analyzing metrics, you can ensure it remains a powerful tool in providing exceptional support and assistance. Keep exploring and refining your knowledge base to meet evolving customer needs and deliver outstanding service. Well done!